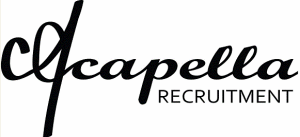 Plant Service Manager - Acapella Recruitment
Maidstone, Southern ME206SE
Plant Service Manager
Maidstone
Our client is the leading quality provider of compact equipment hire and sales across the South of Britain.
They are currently recruiting at their Maidstone location for a Service Manager.
The role will involve managing a team of Service Engineers who maintain and repair their hire fleet, customers' machines and carry out warranty work on agency products. 
Main duties:
•Maintain and improve the excellent standard of customer care which is so important to the company, to both external and internal customers.

•Control of the workshop and outside fitters and the allocation of their workload to ensure that needs of the hirefleet, sales operation and customer repair work are met.

•Responsible for the controls of the costs in maintaining the hire fleet and ensure that it is serviced and maintained to an acceptable standard.

•Responsible for ensuring that all the service administration required to meet the company's procedures is adhered to.

•Warranty administration – ensure that warranty claims are submitted for all jobs that can be claimed as warranty and in accordance with the manufacturers' timescales.

•Responsible for workshop health and safety and ensuring that risk assessments are carried out as required.

•Responsible for the cleanliness and security of the yard and workshops.

•Management and development of the employees reporting to them.

•Responsible for ensuring that the vehicles operated by the outside Service Engineers are serviced, repaired and kept clean.

•To comply with the company's Personnel, Quality and Health & Safety procedures.

You will receive a competitive salary related to experience and excellent company benefits including pension and life assurance.
If this sounds like the opportunity for you, please apply ASAP.
*PLEASE NOTE – by applying to this position, you agree for your CV to be submitted to our client, who shall contact you directly, should your application make their short-list.  You also agree to our Privacy Policy: acapella-recruitment.co.uk./privacy-policy.html which can be found on our website.