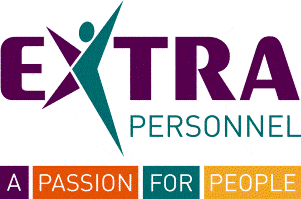 Picker Packer - Extra Personnel
Long Eaton, MID DE722HP

Picker Packer

This is an excellent opportunity to work as a Picker Packer for Aldi's new purpose built RDC IN Long Eaton - Sawley on a Temp to Perm basis after 13 weeks. This is a brand new site with modern facilities, free parking, and a high level of training provided.

Genuine opportunities to grow within one of the largest supermarket businesses in the Europe. Easy Transport links via the 24 hour Skylink bus service.

Recent fulfilment/selector/picking experience is desirable for these roles, Up-skill training provided.
You will be working 5 out of 7 days or nights, you must be available to work weekends.
Fixed shifts (either days or nights) with a months rota allowing you to plan ahead
Start dates are ASAP
Days - 5am till finish - £9.03PH

Increasing after 12 weeks to £10.16PH

Increasing again after 1 Years service £11.48PH

Nights - 6pm start till finish - day rate up to 10pm and £10.66PH after

£10.66PH Increasing after 12 weeks to £11.99PH

Increasing again after 1 years service to £13.55PH


Location: Long Eaton - Sawley

Duration: Ongoing, Temporary to Permanent role

Role of a Picker Packer:

Working in a chilled/ freezer environment
Moving, picking and sorting stock
Operating scanners and picking via voice pick
Using manual handling aids - LLOP's and PPT's
Certain areas may include heavy lifting (up to 25kg)
Benefits of working with us as a Picker Packer:
28 days Holiday per year
Weekly Pay
Pension Scheme
Employed Status
Personal Accident Insurance
Mortgage references
My Extra Rewards- An online portal offering vouchers and discounts
Easy transport links on the 24 hour Skylink bus service
Free parking
Ongoing training
Permanent Roles

If you are interested in the Picker Packer roles please click apply.

AP_AL_SEL_JP2

Extra Personnel Limited acts as an employment agency for permanent recruitment and employment business for the supply of temporary workers.

9.03 - 13.55 per hour
Perm opportunity