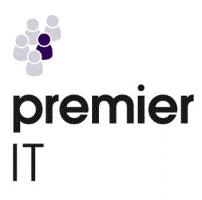 PHP Developer - PHP / Laravel / JavaScript / AngularJS - Premier Group
Leicestershire, MID LE20QB
Role: PHP Developer
Location: Leicester
Salary: £30,000 – 40,000 pa
Skills: PHP / Laravel / JavaScript / AngularJS / MySQL
A PHP Developer is required to hit the ground running within the small team at a technology company in Leicester. The PHP Developer will be using innovative technology in order to create software and products for clients. The PHP Developer will be confident in PHP and Laravel as well as being equipped with JavaScript and modern libraries such as AngularJS, ReactJS or VueJS. Any knowledge of AWS would help the PHP Developer to stand out.
PHP Developer Responsibilities:
•Write strong and clean code;
•Contribute to team discussions and help shape the direction of the business;
•Come up with innovative solutions for clients;
•Be able to work independently, away from micro-management;
•Fix bugs as they arise.

PHP Developer Skills:
•PHP
•Laravel
•JavaScript
•AngularJS
•MySQL
•Ideally AWS

Are you keen to learn more? If so, please apply today or contact Zak at Premier IT Birmingham.
£30,000.00 - £40,000.00 per year