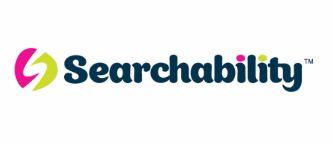 PHP Developer - SEARCHABILITY
Nottingham, MID NG14AB

PHP DEVELOPER

Sourced by @TechCareers_E - your 24/7 twitter feed of latest IT vacancies across the East Midlands.

WHO ARE WE?

We are a full-service digital agency who focuses on behavioural insight to create a unique solution. Our aim is to revolutionise the efficiency and profitability of our clients with our industry expertise and technical knowledge. We have worked with some well-known clients. We have great benefits including, flexible working and social events.

WHAT WILL YOU BE DOING?

As a PHP Developer you will be responsible for the creation, development and finalisation of the product to create platforms which will be used on a day-to-day by millions of people. You will report to the Development Manager, and work closely with different teams of design, project management and sales to create the perfect product.

WE NEED YOU TO HAVE…

PHP
JavaScript
MySQL
CMS
2+ years of commercial experience

OPPORTUNITY TO WORK WITH…

TO BE CONSIDERED…

You can apply by clicking online or emailing me directly to

Tom.Rowlands@searchability.co.uk

. For further information please call me on 0115 822 3147 / 07841 483 811. I can make myself available outside of normal working hours to suit from 7am until 10pm. If unavailable please leave a message and either myself, or one of my colleagues will respond. By applying for this role, you give express consent for us to process & submit (subject to required skills) your application to our client in conjunction with this vacancy only. Also feel free to follow me on Twitter @Searchable_Tom or connect with me on LinkedIn, just search Tom Rowlands, Searchability in Google! I look forward to hearing from you soon!

25,000.00 - 50,000.00 per year