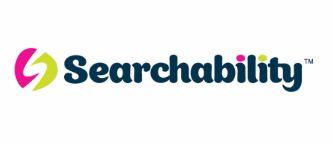 PHP Developer - SEARCHABILITY
Nottingham, MID NG12AP
PHP / JavaScript / Vue.JS / MySQL
LOOKING FOR A DEVELOPER TO JOIN OUR RAPIDLY GROWING TEAM!
PHP / JavaScript / MySQL / HTML / Angular
HQ based in Nottingham.
Salary up to £35,000 dependent on experience.
To find out more information, feel free to call James on; 0115 822 3147
To find out more information, feel free to call James on; 0115 822 3147

WHO ARE WE?

We're a digital agency based in the heart of Nottingham that specialised in building engaging web and mobile applications to help some of the most exciting new tech businesses to create, build, and scale their products and become the world-beaters they were always destined to be!

WHAT WILL YOU BE DOING?

You will join our agile team and become an integral part in all of our exciting projects! You will be helping us to continually deliver market leading solutions to our niche of the market by utilising your PHP, MySQL, & Vue.JS knowledge… Our teams are set up and designed to be collaborative where everyone's ideas and contributions are valued equally! We want people to bring their own ideas to the table to help us to drive forward all of our projects!

WE NEED YOU TO HAVE...

Strong knowledge of PHP
MySQL
JS
IT'S NICE TO HAVE…
CMS Development experience
Laravel



TO BE CONSIDERED...

Please either apply by clicking online or emailing me directly to

james.roberts@searchability.com

For further information please call me on 0115 822 3147. I can make myself available outside of normal working hours to suit from 7am until 10pm. If unavailable, please leave a message and either myself or one of my colleagues will respond. By applying for this role, you give express consent for us to process & submit (subject to required skills) your application to our client in conjunction with this vacancy only. Also feel free to follow me on Twitter @SearchableJim or connect with me on LinkedIn, just search Leah Cottham in Google! I look forward to hearing from you.

Please either apply by clicking online or emailing me directly to

james.roberts@searchability.com

For further information please call me on
0115 822 3147 . I can make myself available outside of normal working hours to suit from 7am until 10pm. If unavailable, please leave a message and either myself or one of my colleagues will respond. By applying for this role, you give express consent for us to process & submit (subject to required skills) your application to our client in conjunction with this vacancy only. Also feel free to follow me on Twitter @SearchableJim or connect with me on LinkedIn, just search Leah Cottham in Google! I look forward to hearing from you.

Key Skills:

PHP / MySQL / JavaScript / HTML / ANGULAR / AGILE / VUE / LARAVEL / CMS

25,000.00 - 35,000.00 per year