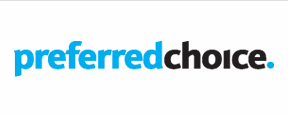 PHP Developer - Preferred Choice Limited
London, London
This hidden gem is expiring soon - don't miss this opportunity.
PHP Developer
£45K - £5
5
K
I have an award-winning
Media
company in London looking for a talented PHP Developer to join a new development team within the business
where you will
work on new greenfield
projects. You will be re
porting to the team's Scrum
Master;
the successful candidate will be expected to develop
their digital products in accordance with the business and technology objectives.
Within the company there are
a number of
teams, of which working on
several, exciting projects with globally renowned clients. You will be given the chance to get involved with all these types of projects
as well.
Candidates will be required to have good communication skills and work well within a team structure. A proven ability to develop new skills will be essential, as well as an intermediate understanding of the following:
Must Have:
PHP7

, MySQL,

HTML, CSS, JavaScript

Agile Scrum methodologies

BDD / TDD / DDD and use of mocks and dependency injection e.g.

PHPUni

t
Desirable:
CMS plugin and theme development (WordPress, Drupal, etc.)

PHP framework (Laravel,

Symfony

)

Database migration strategies
£45,000.00 - £55,000.00 per year