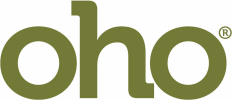 PHP Developer – [ PHP / React / TypeScript ] - OHO Group Ltd.
London, London
An experienced Fullstack (React / Typescript) PHP Developer is required to join a leading Marketing & Advertising Communications Company based in Waterloo.  

My Client works with over around 100 different agencies across the world and provides relationship intelligence (through unbiased client feedback, intelligent relationship tools and coaching); enabling agencies to better understand manage and improve their client relationships.

The technology stack will involve a strong Front-end focus ( 90%) with React / Redux and Typescript, and PHP / Serverless (10%) on the backend.

You will be joining an established team in a company of 80 People, and be working on complex software involving in problem-solving and working with Data Structures.
 

Skills required:


Excellent knowledge of ReactJS development with TypeScript and Redux
PHP or Python knowledge highly desirable, mainly PHP with some smaller but growing Python projects


Full stack responsibilities:


Create and maintain our ReactJS app and API, working closely with the rest of the Development team.
Proactively communicate progress and flag operational or technical obstacles to IT management.
Actively participate and engage with team practices
Understand that continuous learning is part of what it is to be a developer, taking time to improve your skills (with the support of the company) and share insights with your colleagues.
£40,000.00 - £65,000.00 per year
Benefits: