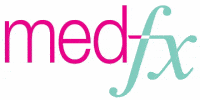 Pharmacy Assistant - Med-Fx
Witham, HC CM83SX
Due to an exciting new expansion within our aesthetics business we are looking to recruit additional Dispensers in our Pharmacy at our Witham site. The successful candidates will need to be able to comply with legislation and procedures and have good communication and IT skills.  We are looking for both full and part time positions, hours can be negotiable, in return we offer a competitive salary plus benefits.
Med Fx is one of the leading suppliers in the Facial Aesthetics Industry, supplying medical professionals with everything to carry out treatments. It has built a reputation based on personal service, superior product knowledge and competitive pricing. Working in partnership with the professional to meet all demands and needs.
About the role
This Pharmacy Assistant and Picking Operative position incorporates the roles of a pharmacy dispensing assistant and pharmacy picking operative. Overall responsibilities in helping the pharmacy run smoothly by supporting the responsible pharmacist and participating in the whole dispensing process.
As our Pharmacy Assistant and Picking Operativewe will offer you;
- Competitive salary linked to skills and experiences
- Discretionary Performance related bonus
- 20 days holiday
- Family friendly policies
- Career Development in a growing business
Key Responsibilities of our Pharmacy Assistant and Picking Operative
- Warehouse picking in the Pharmacy department
- Working as part of a team, actively supporting other pharmacy staff
- Labelling and dispensing in accordance with SOPs.
- Assisting with the receipt and collection of prescriptions.
- Updating Patient Medical Records in accordance with data protection.
- Administrative tasks including filing prescriptions.
- Undertaking and cataloguing necessary training in accordance with GPhC
- Ensures compliance with confidentiality in the workplace.
- Commits to continuing professional development and training.
- Performs any other duties as may be reasonably required by manager.
- Contributing to Pharmacy running through participation in briefings
- Cataloguing governance incidents such as near misses, complaints, prescriber concerns and errors
- Communicating effectively within the team and with other departments through email, phone, message boards and in person
- Maintain 6pm cut off time through communication and cooperation with team members
- Communicating and researching new products and techniques within the aesthetic field
- Contributing to product specification accuracy on the website and prescription
- Assisting with queries both internal and external about the pharmacy operation
What we're looking for in our Pharmacy Assistant and Picking Operative
- 5 GCSE passes or equivalent
- NVQ Level 2 in dispensing assistant- preferred 
- Knowledge of Pharmacy environment, legalities and procedures
- Knowledge of Pharmacy products, and ability to learn and research new products and procedures in therapy
- Ability to respond to different legal, company, regulatory and operational situations and provide solutions, ideas, documentation, communication, and team working
If you would like to join our team as our new Pharmacy Assistant and Picking Operative then please click 'apply' today – don't miss out, we'd love to hear from you!
Closing date: Friday 19th July 2019
Due to volume of applications expected for this role, if you do not hear from us please assume your application has been unsuccessful on this occasion.