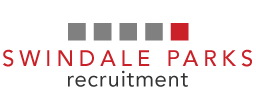 Pest Service Technician (RSPH Qualified) - Swindale Parks
Birmingham, MID
This hidden gem is expiring soon - don't miss this opportunity.
Pest Service Technician
20,000 basic + benefits including over-time
Our client, a leading, well established provider of pest-control services is seeking a Service Technician with immediate effect.
Key Duties will include:
Maintaining the quality of service and continuing the servicing of the existing portfolio, for which you will report directly to the Service Co-ordinator/Service Manager on a daily basis.
You will be given an existing contract portfolio of customers, which must be serviced on their regular treatment cycles as required. This will also include any emergency call outs and follow up treatments as and when required.
Carry out any job work sold in your area, and be responsible for any subsequent follow up treatments when required.
Your normal hours of work will be (to arrive at first appointment) 8am 5pm Mon to Fri and you will be entitled to take a one hour lunch break, however you will be expected to work any other hours needed when required, given an appropriate notice period. For any overtime worked you will be compensated at the appropriate rate of time and a half of your normal hourly rate.
Complete all necessary company paperwork on a daily basis, and keep accurate records of jobs and treatment records.
Collect and hand in to the office any monies owed to the company as and when required, keeping accurate records of any transactions.
Promote pest control products and services to the existing customer base, and secure more business by helping to prospect for new customers.
You will have a base territory area which will be confirmed when your employment commences, although you will be required to service in other areas as and when required.
Your servicing targets for the year will be set out on a treatment card system, this must be carefully maintained to achieve a 100% service record for all customers.
Keep the company vehicle clean and tidy on a regular basis and be expected to check normal maintenance levels (i.e. oil and water) on a weekly basis.
Drive to all customer sites and you must ensure that you keep the company vehicle and yourself safe at all times.
Work primarily for the pest control division, however you may be called upon from time to time to work in other areas of the business.
Working on your own but with telephone support from your Supervisor and Managers.
Experience skills:
Ideally for this role we are looking for a technician who has the RSPH level 2 award in Pest Management.
On offer:
Basic salary in the region of 20,000 + benefits including over-time.
To apply send your CV to Carl Booth or if you prefer to speak with Carl in the first instance, youll find his contact details on the Swindale Parks web-site.
£18,000.00 - £22,000.00 per year