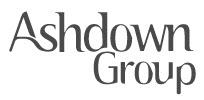 Personal Tax Manager - Ashdown Group Ltd
Earlsfield, London SW19
Based near Earlsfield, an accountancy practice is expanding its footprint and require an additional Tax Manager to join their team. Already employing a team of 40 professionals they offer forward-thinking solutions to a wide range of multi-disciplined customers.



By utilising the latest cloud-based solutions and a modern work formula, they provide services to meet the increasing needs of directors, investors and HNW individuals; they provide tax support beyond statutory annual returns.



At this vibrant and fast-growing practice, close to Wimbledon Park station on the District Line, you will ultimately have the opportunity to lead the tax team as a senior member of the practice approaches retirement.



In brief, you will:



Deliver a complete self-assessment service to private clients

Prepare and review accounts

Liaise with HMRC

Collaborate with the wider team to provide advice on available tax relief

Calculate income and capital gains taxes and allowances



This is an opportunity to progress to a very senior position with increased business responsibility. The company are renowned for the investment they are willing to make into their team and the career development of their existing employees.



They use IRIS for accounts production and personal tax and expect a full ACCA or ACA qualification at the top end of the 55,000 to 75,000 salary range.



As a person, you will have excellent communication skills both verbally and in writing, with the ability to tailor your delivery to suit a wide variety of audiences, maximising both impact and understanding. You will need to be someone who builds rapport quickly with colleagues and stakeholders, producing effective working relationships with your excellent negotiating and influencing skills.



You will have experience of overseeing work to a high standard; securing inputs from others across the range of stakeholders who are often managing conflicting demands. They are looking for someone who thrives in a fast-paced and high-pressure environment, where you have the insight to see the bigger picture and align your work to support priorities.



To send your CV, click on the apply button and, if asked, complete the consent registration form on the Ashdown Group website.
£55,000.00 - £75,000.00 per year