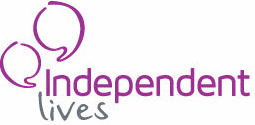 Personal Support Assistant - INDEPENDENT LIVES (DISABILITY)
Eastleigh, Southern
This hidden gem is expiring soon - don't miss this opportunity.
Job Title: Personal Support Assistant
Location: Eastleigh/ Southampton
Hourly rate: £9.50 up to £10 after probationary period
Reference: PC138
Hours/shifts: 24 hours a day & 7 days a week but there is a rota. The shifts are 8, 10 & 12hours long Probation is generally 3 months but it can be shortened depending on their performance.
Summary
• I am severely physically disabled and I need help with everything I do
• i have Duchenne Muscular Dystrophy.
• I have a P.E.G. and take strong painkillers, experience in P.E.G. and Medicine dispensing is not essential but experience in Care is.
All applicants must be willing to undertake an Enhanced Disclosure & Barring Service check
Successful applicants will be entitled to Holiday pay and will be issued employment contracts.
Description
Typical duties
Domestic
Laundry, hanging out to dry, ironing, putting away
Helping with laundry, washing and drying
Loading and unloading the washing machine
Loading and unloading tumble dryer/washing line
Changing bed linen
Bed making
General cleaning
Taking out rubbish
General housework
Personal Care
Washing and bathing/showering – towelling dry/ drying hair
• Supervision and/or assistance with showering, drying, hair washing/ brushing as required
• Help getting into and out of bath/shower as required
• Assistance with applying cream
• General hair/skin care
• Catheter care
• Using the toilet
• Dressing and undressing/ helping with buttons and fastenings
• Getting into bed
• Assistance with getting out of bed using a hoist
• Help with dispensing tablets (medication)
• Assistance with taking other medication
• Helping with other aspects of personal care as required, for example assisting employer to get changed at swimming pool.
• Getting in and out of the wheelchair ('transferring')
• Mealtimes e.g. cutting up food, assistance to eat
Social:
• Accompanying and assisting employer on shopping trips when required
• Accompany employer when accessing social and leisure activities.
• Accompanying employer to doctors/hospital appointments when required
• Accompanying when clothes-buying, including help with un/dressing and lifting clothes on/off the rails.
• Accompanying on trips out
• Driving and accompanying to social events/ activities.
Person specification
The successful applicant will be:
• Respectful of the employer's privacy and confidentiality
• Reliable with good time-keeping
• Able to both follow instructions and work on own initiative
• Hygienic, tidy minded and well organised
• Fit and healthy to undertake the required duties
• Patience and possess excellent interpersonal skills
• Honest and cheerful
• Creative
• Previous experience in care is essential