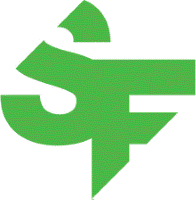 Personal Assistant - SF Group
Solihull, MID b902jp
SF Group are currently recruiting for a PA/Administrator for Business based in Shirley. The client is paying up to £25,000.
The Role:
Duties include:
1.            Taking minutes at weekly meetings and distribute notes and actions expediently.
2.            Chase up outstanding tasks from the management team.
3.            Book travel and accommodation
4.            Devising and maintaining office systems including data management and filing.
5.            Meeting and greeting visitors
6.            Organizing and maintaining diaries and making appointments.
7.            Act as Personal Assistant to the Chief Operating Officer, including:
a.            Screening phone calls, inquiries and requests, and handling them when appropriate.
b.            Diary management
c.             Liaising with customers and suppliers and other members of staff
The Person:
1.            Excellent command of the English language both written and oral.
2.            Have organisational skills and the ability to multitask.
3.            Discretion and trustworthiness; you will often be party of confidential information.
4.            Full and clean driving licence.
5.            Flexibility and adaptability.
6.            Ability to be proactive and take the initiative.
Required Skills:
1.            Computer skills and able to operate Outlook, Excel, Word to an advanced level with good working knowledge of a CRM
2.            Fastidious attention to detail.
3.            Excellent inter-personal skills and an effective communicator.
4.            An understanding of health and safety in the workplace.
5.            An understanding of Human Resources.
If you are interested in the role then please contact us as soon as possible on 01216444346
£22,000.00 - £25,000.00 per year