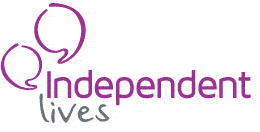 Personal Assistant - INDEPENDENT LIVES (DISABILITY)
Pulborough, Southern
Job Title: Personal Assistant
Location: Thakeham, nr. Pulborough  
Hourly rate: £11.50
Reference: VC6890
Hours/shifts: Monday-Friday – 8.30-9.30 am & 17.00-18.00 pm.  Job Share considered - these shifts can be worked by one or more PA's.  Flexibility essential  

Summary:
I am a 33 year old lady with severely affected M.E, anxiety and high functioning Autism.  I am looking for an empathic, organized and easy going animal lover with a good sense of humour to support me to live as independently as possible.
I require help setting me up for the day or night ahead, preparing meals, drinks and snacks, with light household duties and to manage my personal affairs and paperwork. You should be friendly and happy to provide company and have a good chat when I am up to this.
• Must be comfortable with pets (dogs/cats) 
• Other :  
All applicants must be willing to undertake an Enhanced Disclosure & Barring Service check
Successful applicants will be entitled to Holiday pay and will be issued employment contracts.

Description
Typical duties
Preparing drinks, snacks and meals, ensuring I have drinks available for the day/night ahead
Wiping down sides
Washing/drying up
Loading/unloading dishwasher
Bed making
Changing bed linen
Occasionally washing bed linen/clothes
Loading and unloading the washing machine, hanging washing up to dry
General tidying/cleaning
Taking out rubbish
Making sure I have clean towels ready for Showers
Assist with feeding and grooming cat
Assist with correspondence and paperwork, e.g. filing, reading letters, help writing replies, form-filling
Occasional Shopping
Any other reasonable task as required

Person specification
The successful applicant will be:     
• Comfortable around pets - cats/dogs
• Respectful of the employer's privacy and confidentiality
• Reliable with good time-keeping
• Able to both follow instructions and work on own initiative
• Hygienic, tidy minded and well organised
• Fit and healthy to undertake the required duties
• Patience and possess excellent interpersonal skills
• Honest and cheerful
• Creative
• Able to speak and read English to a reasonable standard
• Legally permitted to work in the United Kingdom
• Able to work at all times to high standards of Health & Safety
Previous experience preferred but this is not as essential as a kind and common sense approach to these roles.