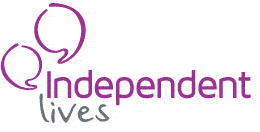 Personal Assistant - INDEPENDENT LIVES (DISABILITY)
Croydon, London
Job Title:  Personal Assistant
Location:  London       
Hourly rate: £10.00        
Reference: CC176             
Hours/shifts: 23 hours a week on Monday, Wednesday, Friday and Sunday - times to be confirmed at interview and can be flexible.

Summary
I am a lady looking for support within my home.
I am a dedicated Christian, who is caring honest and approachable.
This role will involve supporting me with meal preparation, tasks around the house and aspects of personal care.
A driver is preferable but not essential.
This is a rewarding role with all professional training provided.
You will be entitled to 5.6 weeks holiday a year pro rata.
Other Requirements
• "Exemption is claimed under the Equality Act 2010 Part 1 Schedule 9."  
• Must have a UK driving licence 
• Must have access to own vehicle 
• Other :  
All applicants must be willing to undertake an Enhanced Disclosure & Barring Service check
Successful applicants will be entitled to Holiday pay and will be issued employment contracts.

Description
Typical duties

Domestic -      
Laundry, hanging out to dry, ironing, putting away
Helping with laundry, washing and drying
Loading and unloading the washing machine
Loading and unloading tumble dryer/washing line
Changing bed linen
Bed making
General cleaning
Mopping the floor and cleaning the bathroom
General housework, including cleaning, dusting and vacuuming.
Preparing drinks, snacks and meals.
Shopping
Tidying
Personal Care: 
• Washing and showering – towelling dry/ drying hair
• Supervision and/or assistance with showering, drying, hair washing/ brushing as required
• Help getting into and out of the shower as required
• To be on call when employer takes a shower
• General hair/skin care
• Dressing and undressing/ helping with buttons and fastenings
• Assistance with getting out in and out of bed

Social:   
• Accompany on walks outside in the summertime
• Accompanying and assisting employer on shopping trips when required
• Accompanying employer to doctors/hospital appointments when required
• Occasional longer journeys


Person specification
The successful applicant will be:
• Female * due to personal care needs 
• Respectful of the employer's privacy and confidentiality
• Reliable with good time-keeping
• Able to both follow instructions and work on own initiative
• Hygienic, tidy minded and well organised
• Fit and healthy to undertake the required duties
• Patience and possess excellent interpersonal skills
• Honest and cheerful
• Creative
• Able to speak and read English to a reasonable standard
• Legally permitted to work in the United Kingdom
• Able to work at all times to high standards of Health & Safety

Previous experience preferred but this is not as essential as a kind and common sense approach to these roles.
Please note, if you are successful in your application for this position you will be employed directly by the individual employer and not Independent Lives