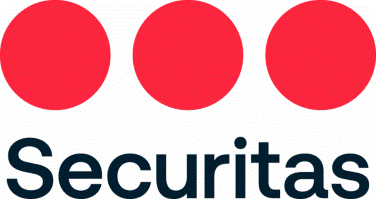 Permanent Security Site Supervisor - Smart Recruit Online
Plymouth, SW PL11DZ

Do you have what it takes to be an Security Site Supervisor with Securitas?

We have an exciting opportunity for an enthusiastic Security Site Supervisor to join our dynamic team on a Permanent basis. This role is perfect for anyone who is looking to stay within the Security industry or looking to start a new career in Security.

This role is permanent with an average of 50 contracted hours a week, working days Monday-Friday, but must be flexible for weekends, evenings and nights, and has a pay rate of £14 an hour. You must hold a valid SIA licence and full manual driving licence and be able to travel to and from site. Full training and uniform is provided and you have a holiday entitlement of 5.6 weeks annually

The role of a Security Site Supervisor is responsible for managing all people and day-to-day operational issues impacting on the contract throughout the shift, providing a central point of contact for service delivery development, performance, measurement and centralised reporting.

We are an internationally successful, protective services and security provider, combining cutting-edge technology with world-class security intelligence and our global network of experts cover every security risk.

Supervisor | Manager | Management | Site Supervisor | Security Officer | Protective Services | Guard | CCTV | Door Staff

This position is key to the operational success of the team and is required to strengthen the relationship between the client and Securitas

The role of Security Site Supervisor is to ensure all personnel under their supervision have undertaken the appropriate site training and are in possession of a valid SIA license or LDN to meet industry requirements.

You will be responsible for the accurate rostering and forward planning of all direct reporting officers ensuring there is sufficient cover for holidays, sickness and absences.

You will also be monitoring the performance all all Security Officers maintaining positive employee relations and ensuring coaching, counselling and any investigations are implemented in line with company policy and procedures as and when necessary.

The main responsibilities for this role will be to monitor and manage the appearance and behaviours of all Security personnel, taking remedial action as appropriate and in line with company policy and procedures

You will also have assignment instructions and site documentation which must kept up to date whilst supporting the Security Management Team in developing and sharing of "best practice" and use of systems and tools to improve service effectiveness. Ensure relevant company and client Key Performance Indicator targets are met on an on-going basis.

There will be excellent opportunities to plan, develop and implement staff training, including both routine duties and emergency procedures. Conduct employee's quarterly 1 to 1s / Personal Development Plan.

Essential Skills
Have a full 5 year checkable work history.
Valid SIA licence and security experience.
Strong communication skills.
Competent in MS Word, Excel and E-Mail (Outlook).
Exelent interpersonal and influencing skills. Able to negotiate and deal with sensitive and confidential matters with tact and discretion.
Adaptable and responsive in the face of changes in priorities, plans and schedules
Experience in delivering excellent customer service.
Previous experience in a similar people management role.
Ability to work in a flexible way, this may mean working variable hours to meet operational requirements.

To work with us you will need to be confident, articulate and communicate well both orally and in written language. You should be able to manage yourself and others and make be able to make decisions and passion for operational excellence

Our team need to be immaculately turned out, polite and proactive when engaging with customers to ensure a complete customer experience is provided, as we aim to maintain our outstanding reputation for excellence.

Desirable Skills
A full driving licence and access to your own vehicle
About Company

Securitas is the leading global security services provider employing more than 370,000 people scanning 58 markets, throughout North America, Australia, Europe, Latin America, Africa, the Middle East and Asia. In the UK, Securitas employs over 10,000 people, providing Protective Services to a wide range of clients from small local businesses, to national and global corporations, and even international airports. Its operational centre in Milton Keynes provides support to the largest mobile fleet in the UK. It also houses the industry first Training and Development Academy with accreditation from City & Guilds. Securitas' focus is on security and its ability to offer real value through its six Protective Services, including Fire and Safety. Unique within the industry, its focused service offering is a key differentiator in all the markets in which it operates. With its global footprint, Securitas is at the forefront of innovation, moving the industry towards predictive security by harnessing 'big data' to provide intelligent, pro-active solutions

37,200.00 - 37,200.00 per year