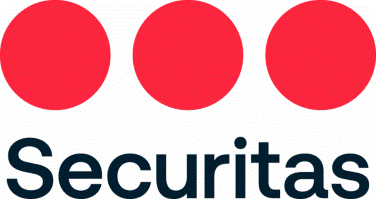 Permanent Licensed Security Officer - Smart Recruit Online
Plymouth, SW PL11DZ

Do you have what it takes to be an Licensed Security Officer with Securitas?

We have an exciting opportunity for an enthusiastic Licensed Security Officer to join our dynamic team on site at one or our clients premisis. This role is perfect for anyone who is looking to stay within the Security industry or looking to start a new career in Security.

This role is permanent with an average of 42 contracted hours a week, working days and nights a 4 on 4 off shift pattern and has a pay rate of £12.20 an hour and overtime is readily available. You must hold a valid SIA licence and full manual driving licence, be available to work, days and weekends and be able to travel to and from site. Full training and uniform is provided and you have a holiday entitlement of 5.6 weeks annually.

Although demanding, a Security Officer role with Securitas will allow you to demonstrate your exemplary customer service skills as you engage with customers, clients and visitors throughout each shift, whilst remaining alert to security issues and keeping everyone safe.

The main duties and responsibilities are as follows: -

Protection of Property and Premises

Prevent and deter unauthorised access to site. Monitor fire alarms, intruder alarms and CCTV as appropriate.
Conduct external and internal security patrols as detailed in the Assignment Instructions.
Provide traffic control and apply parking restrictions as required.
Carry out routine tests of security equipment where appropriate.
Manage keys and perform locking and unlocking duties as detailed in the Assignment Instructions.
Ensure any equipment provided by the customer and Securitas is managed in accordance with procedures detailed in the Assignment Instructions.
Maintain all logbooks and records as detailed in the Assignment Instructions.
Issue visitor/contractor passes in accordance with the Assignment Instructions.
Deal with lost property in accordance with the Assignment Instructions.
Health and Safety
To provide support, guidance and information to all staff, visitors and contractors whilst ensuring safeguarding of the premises.
Ensure health and safety procedures are followed at all times. Record and report all faults, health and safety hazards and unsafe working practices to supervisor/manager. Report and record all accidents in accordance with the Assignment
Instructions.
Ensure all walkways and emergency escape routes are always kept clear.
Report any usage of First Aid equipment and shortfalls in the contents of First Aid boxes.
Notify the Securitas Operations Centre (SOC) in the event of any emergencies and follow the instructions given.
Investigate the cause of all fire alarm activations.
Prevent Loss and Waste
Report instances of property at risk of being lost, stolen, damaged and/or vandalised.
During patrols, switch off unnecessary lights and close windows.
Prevent and Deter Crime
Operate radios, pagers, clocking equipment and any other physical security equipment used on site.
Operate customer's 'stop and search' policies when required.
Carry out initial investigations and report both verbally and in writing on incidents, suspicious activities, objects and vehicles.
Customer Service
Display an outstanding level of customer service.
Take responsibility for problems that staff and visitors may have.
Display the highest standard of personal presentation and smartness of uniform to maintain the image of Securitas and the customer.
Answer telephone calls professionally and in accordance with the Assignment Instructions.
Continuous Improvement
Identify opportunities for improving practices and processes, and enter the details in the Ideas Book.
Other responsibilities
Book on at the beginning of each shift and make check calls in accordance with Company policy.
Ensure all paperwork is completed in a timely fashion and conduct effective handover procedures.
Undertake any other duties as requested by Branch Management.
Essential Skills
A valid SIA Licence.
Must have the right to work in the UK
Have a five year checkable employment history or be able to produce documentary evidence of any period of unemployment, self-employment or full and part-time education during that period.
No current criminal convictions.
Security experience
Excellent customer service skills
Good knowledge of computers
About Company

Securitas are redefining the way that Security Officers are perceived within the security sector and unlike other security companies, we are driving solutions that combine people technology and knowledge rather than just static guarding. We are establishing a reputation that is second to none as we integrate with the operations teams within hundreds of high-profile companies.

We look after our staff in many ways and provide excellent benefits that include, various discounts on holidays and days out, support to gain your SIA licence, discounts in a variety of well-known shops and online stores, gym discounts, life assurance, cycle to work scheme, car leasing and new car discounts, City & Guilds accredited training programme and above all a genuine career roadmap

26,700.00 - 27,700.00 per year