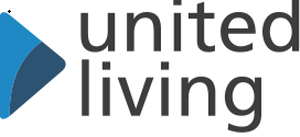 People Services Administrator - United Living
Swanley, Southern BR8 8HU
People Services Administrator FTC



When registering to this job board you will be redirected to the online application form. Please ensure that this is completed in full in order that your application can be reviewed.

Job title: Human Resources Administrator FTC

Location: Swanley, Kent

About the role

We are currently recruiting for a Human Resources Administrator to come and join our team to cover maternity leave. You will be working in a team that includes core HR, Learning and Development and Recruitment. Internally we are known as the people services team, supporting our national work force of over 500 people and we are growing.

A typical day will include responding to employees enquires, creating and issuing employment contracts, managing new employees on boarding process, assisting managers with case work, ensuring the HR database is up to date, processing of documentation and being involved with projects (we are currently rolling out a recognition scheme and continuing with flexible working initiative).

The role will be based at our head offices in Swanley, Kent and there will be a need for occasional travel to our sites.

About you

We are looking for somebody that ideally that already has experience of working in an HR function in an administrative position. However if you have keen eye for detail, are numerate, exceptionally organisational skills, coupled with a passion for team work and customer focus and you can demonstrate an interest for working in HR we would welcome your application.

Why join us?

United Living is on an exciting journey of growth and it's a great time to join our diverse team. We are helping the country to build the new homes it needs whilst working in the homes that are in need of improvement.

The five-year business strategy to become a £0.5bn business by 2020 is in the hands of our brilliant teams, expertly led by our Chief Executive Officer, Neil, and the executive team.

Our values of social gain, honest endeavour, customer excellence and partnership delivery underpin our business as we work together to achieve more. We are an inclusive business and we celebrate and embrace differences, this is what makes United Living a great place to work.

Going far beyond the build or refurbishment, we work in partnership with our communities so that each and every one of us can make a difference beyond our day to day roles.

The teams are regularly recognised for the work we do through accolades including ROSPA Gold for Health and Safety, BREEAM award for Best Residential Development and we are a RICS award winner.

Benefits
26 days annual leave plus statutory holidays
A defined contribution company pension scheme (5% contributed by us and 2% contributed by you)
Life assurance (equivalent to three times your salary)
Free eye tests
Employee discount scheme
Employee assistance program
Paid membership to a professional body
We are a CIPD flexible working champion
About United Living
We are United Living, we build homes and provide planned maintenance services to our registered provider, local authority and private developer customers across the country. We deliver not just high quality homes but wider benefits including training, local employment and community initiatives.
Our commitment to the local community goes beyond the physical work we do. Our simple aim is to leave a lasting legacy. We go beyond 'Just Building' and have a passion to do so. Through partnerships with schools, community groups and social enterprises we employ and train local people and pledge to leave a positive lasting legacy on all our schemes.
Day to day United Living teams across the country are building and maintaining homes that are innovative and challenging – our development for L&Q in Wandsworth is the tallest yet at 26 storeys and will provide 201 homes for the area. In South London we are working with Moat to deliver a £35 million regeneration and development scheme which will see the refurbishment of more than 400 homes and the building of 112 more. In Hull we are working with Pickering and Ferens Homes to build extra care homes for the older generation and in the Midlands we are building 139 homes for rent in the centre of Milton Keynes.
Apply
If this sounds like the ideal role for you then we'd love to hear from you. Please click the "apply online" button and follow the prompts
Our role in supporting diversity and inclusion
We are committed to sourcing personnel that embody the work we do, the values we embrace and ensuring we leave a positive lasting legacy on all of our projects and the communities they support. We welcome a wide range of viewpoints that potential employees bring to our business and to our clients including those based on nationality, gender, culture, educational and professional backgrounds, race, ethnicity, sexual orientation, gender identity and expression, disability, age or religion. In our business, regardless of your employment status, everyone is assured the right to equitable, fair and respectful treatment.

Competitive plus benefits