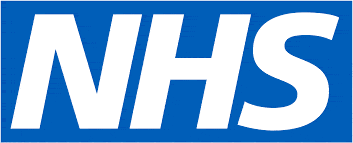 PCN Social Prescribing Link Worker - National Health Service
Northwood, London HA62RG
PCN Social Prescribing Link Worker
The Confederation, Hillingdon CIC
The closing date is 13 August 2020
Job overview
The post holder line-manages a team of link workers delivering the Social Prescribing Service, and reports to the Head of Operations.
The post holder will work for an allocated Primary Care Network (PCN) to deliver a coordinated and high-quality social prescribing Link Worker service supporting clients to access and engage with the extensive range of support in the community.
The post holder will manage a caseload of clients through assessment to onward-referral, working with clients in the practice that have been referred by the GP. They will provide ongoing support for an allocated timeframe to promote engagement with identified services and achievement of goals.
Main duties of the job
Details within Job Description and Person SpecificationDetails within Job Description and Person SpecificationDetails within Job Description and Person SpecificationDetails within Job Description and Person Specification
Details within Job Description and Person Specification
About us
The Confederation, Hillingdon is made up of 43 GP practices in Hillingdon and was created to enhance the delivery of health services to the local population.
The services are delivered in these surgeries across Hillingdon
Job description
Job responsibilities
Key relationships:
The Confederation Hillingdon CIC, H4All CIO, Primary Care Networks and all member practices, practice clients and Hillingdons diverse range of voluntary sector organisations.
Main duties:
a) Development and operation of the service:
1) Identify and assess peoples underlying non-medical needs where they are affecting their health outcomes
2) Co-produce a simple support plan identifying what services and activities the service user has chosen to take up in order to address the identified non-medical needs, and what support they require
3) Identify, and connect people with, community resources as required
4) Coordinate the activities of local community groups, map the resources available in communities, and build community capacity to meet identified gaps in provision
5) Act as the lynchpin between health and care workers and local communities in order to make more effective use of social capital
6) Support service users to build their own confidence and the self-efficacy to make life changes
6)
7) To accept referrals of people who meet the service criteria and manage a caseload of clients
8) To work inclusively with the Primary Care Networks member practices, The Confederation, H4All and other members of the multi-disciplinary team
9) To undertake holistic client needs assessments in the surgery, using the Patient Activation Measure (PAM) assessment and the ONS4 Wellbeing questionnaire full training on their use will be provided
10) Co-produce a simple personalised care and support plan to address the patients health and wellbeing needs by introducing or reconnecting people to community groups and statutory services with the aim of avoiding/reducing unscheduled/unnecessary care interactions with statutory health and care services
11) To refer clients to relevant services, including (but not limited to) advice services, respite, exercise classes, social groups and educational/training programmes
12) Provide ongoing support to clients for an agreed time frame, evaluating how far the actions in the care and support plan are meeting the individuals health and wellbeing needs
13) To ensure that the Link Worker programme is integrated into Hillingdons well-established social prescribing programme, delivered by H4All
14) Advocate for the client, and provide a joined-up approach to services, guiding them through health, social care and third sector services
15) To undertake 6-monthly reviews of the impact of the programme on the voluntary sector, as per NHSE/I requirements, using the NHSE questionnaire format
Person Specification
Experience
Essential
Experience in working with vulnerable patients
Experience working in the NHS or similar health organisation
Disclosure and Barring Service Check
This post is subject to the Rehabilitation of Offenders Act (Exceptions Order) 1975 and as such it will be necessary for a submission for Disclosure to be made to the Disclosure and Barring Service (formerly known as CRB) to check for any previous criminal convictions.
Employer details
Employer name
The Confederation, Hillingdon CIC
Address
Rickmansworth Road
Northwood
Middlesex
HA6 2RG
Employer's website
https://www.theconfederationhillingdon.org.uk
---