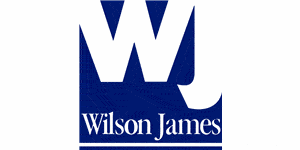 Payroll Officer - Smart Recruit Online
Southend-On-Sea, HC SS12DT

Job Reference: POCC75-Nov19

We are looking for someone to join us as a Payroll Officer, to manage and facilitate the accurate input and validation of all payroll information to the payroll system.

As a Payroll Officer, you will be responsible for the accurate and timely payment of salaries in accordance with terms and conditions of employment, together with the payment of statutory liabilities such as PAYE and NIC collection. This is to be achieved using a computerised HRIS (currently SAP).

To ensure all appropriate statutory and non-statutory deductions are applied to salary payments.
To play a key role within the Payroll team in the implementation of new legislation such as Pensions Auto Enrolment and any changes to the way HMRC define PAYE schemes need to be operated.
To assist with the preparation of the weekly expense payments using the ERP (SAP) system.
To assist with the timely rectification of any pay errors arising and ensure appropriate recording for statistical analysis and business process improvement purposes.
Completing third party enquiries from outside bodies such as rental agencies, CSA, legal firms etc. by letter, phone or email.
Assisting with the electronic despatch of payslips, P60's etc.
Assisting with the completion and despatch of P11d's and any other payroll related material.
Dealing with payroll related enquiries from colleagues to conclusion ensuring a high level of customer care and service delivery.
Essential Skills
2 -3 years payroll experience
Able to use Microsoft Office products to Intermediate Level
Experience of an ERP system
Keen attention to detail and accuracy
High level of numeracy skills
Planning and organising
Communication skills
Problem analysis and problem-solving skills
Team work
Desirable Skills
CIPP accreditation such as National Payroll Certificate would be advantageous
SAP experience and knowledge

About Company

Wilson James is a leading security, construction logistics and aviation services provider with more than 5,000 employees. With in-depth sector and service expertise, we deliver solutions to clients operating across the Aviation, Construction, Corporate, Energy, Manufacturing, Maritime and Technology industries.

Wilson James are an equal opportunities employer and welcome applications from all suitably qualified persons regardless of their race, sex, disability, religion/belief, sexual orientation or age.

£25,000.00 - £25,000.00 per year
See Job Spec