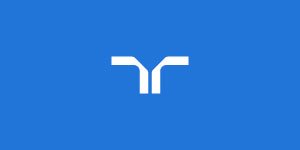 Payroll Analyst - Randstad Business Support - London
London, London
Payroll Analsyt
Location: Paddington, London
Contract: 6 months
Payrate: £500 per day
Job Responsibilities:
Owning the end to end payroll process for multiple UK entities (monthly paid) - responsible for collating and transmitting input, reviewing output and providing primary approval of the UK payrolls working with the outsourced payroll vendor.
To ensure that each BACS run is processed successfully on a monthly basis as well as making sure that all payments and reporting to HMRC, Pensions etc are completed accurately and on time.
Managing the P11D, P11D(b) process with the outsourced vendor.
Supporting the Payroll Manager with collating and reporting STBV data via the outsourced vendor.
Liaising with counterparts such as Finance, to resolve accounting issues, Reward Team for new benefits, Internal Tax Team & the Global Payroll Manager to remain aligned with internal best practices.
To assist with any internal / external payroll audit tasks.
To report annual RSU awards via payroll and reconcile to source documents supplied by the Equity Team.
To work with internal stakeholders, such as Onboarding, HR IT & HR Ops to streamline processes & improve efficiency.
To liaise with HMRC, pension and benefit providers plus other third parties as required.
Involvement in ad hoc projects as required.
Skills:
High degree of accuracy and attention to detail in work
Excellent time management and organizational skills
High level of customer focus
Good communication skills.
Experience of working with an outsourced payroll vendor.
Ability to multi-task.
Intermediate Excel skills (Vlookup, Pivot tables)
Ability to work meet multiple deadlines - with a high degree of accuracy.
Pro-active nature to solve issues and document findings and process improvements.
Minimum of 5 years UK payroll experience required.

Randstad Business Support is acting as an Employment Business in relation to this vacancy.

£148.00 - £149.00 per year