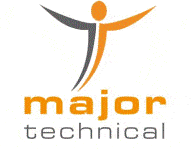 Parts Adviser / Adminstrator - Major Technical
Atherstone, MID CV92AB

Major recruitment are working in partnership with a Fleet Rental Company who are looking for online Parts Advisor/ Administrator to join there existing team.

Location: Atherton

Engagement:Permanent

Salary:£18144

Working hours:Monday to Friday 8am to 5pm

Duties:

Order Preparation: Picking parts for customer orders and checking availability of stock from various enquiries.
Sales and Customer Service: Through in-bound and out-bound telephone enquiries, walk in customers, and internet enquiries you will be developing customer relationships through providing good product knowledge and creating an effective first impression.
Stock Control: Ensuring consumables and service parts are regularly replenished, providing a swift service to workshop and other departments as well as trade/retail customers.
Handle warranty claims processing (relating to parts issues) and complete all relevant administration promptly and accurately (including customer records and invoicing).

Benefits:

Job Types: Full-time, Permanent

Salary: £18,144.00 /year

£18,000.00 - £19,000.00 per year
Over time after 40 hours