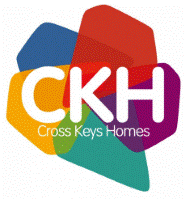 Part Time Tenancy Sustainment Adviser - Cross Keys Homes
Peterborough, ANGL PE27BZ
Cross Keys Homes is an exciting place to work right now, our multi-faceted, award-winning organisation is dedicated to building 500 new homes every year, championing affordable living through our shared ownership schemes.
We partner with great local initiatives and projects striving to improve our communities and neighbourhoods.
Offering supported living schemes for the over 55's throughout the local and surrounding areas of Peterborough.
These are just a few of our business areas and we are dedicated to providing our customers with an excellent service throughout.
As part of our dedicated Neighbourhood Services Team we are now looking to recruit a Part Time Tenancy Sustainment Adviser to deliver targeted tenancy focused interventions to promote tenancy sustainment, reducing the risk of homelessness.
Core responsibilities are:
To support, challenge and empower tenants to identify and address key tenancy concerns using an Outcome Star tool and subsequent implementation of targeted interventions and making of relevant recommendations to overcome barriers to tenancy sustainment
To support and empower tenants to access services that will support them to manage health, financial, drug and alcohol dependency, social and behavioural factors that affect tenancy sustainability
To assess need and identify specific risk associated with tenancy failure and offer subsequent support to empower new tenants between 16 and 24 years in the early stages of their tenancy to promote understanding, ownership and independence related to tenancy sustainability
To dynamically provide enduring support to a small cohort of tenants with complex needs throughout the lifetime of their tenancy, ensuring there is effective monitoring and management of key tenancy concerns and risk
To complete a tenancy focused, holistic assessment of need and timely reviews of cases alongside the Neighbourhood Manager to ensure effective management of risk and tenant need. To complement this with accurate and detailed records
Within defined parameters, mainly those that would trigger a breach of tenancy, to ensure the continuation of a minimum of 80% of the tenancies being supported each year.
To work with Adult and Children Social Care across all Local Authority areas where Cross Keys Homes has stock to make appropriate referrals, attend meetings and work in partnership where required to address key tenancy and safeguarding concerns
To work with a variety of support, care, advice and advocacy organisations across all areas in both a statutory and voluntary capacity to ensure access into services for tenants to support tenancy sustainability
To work alongside other Cross Keys Homes departments including the Income Management Team and Communities Team to support referrals to overcome barriers to employment and support arrears management.
Requirements
Knowledge of housing legislation and application in respect of how this may relate to the tenant/ landlord relationship.
Experience of working in a social housing environment
Knowledge and understanding of the reasons for tenancy failure.
Experience of effectively signposting adults into statutory and voluntary services.
Knowledge and experience of priority health and safety risks that impact on tenancy management.
Excellent communication skills with the ability to present complex concepts and information in a culturally accessible and age appropriate way.
Ability and experience of managing a caseload and time effectively, planning workload and other associated duties to ensure that business and customer priorities are met.
Ability to deliver tangible and measurable solutions to complex problems
Ability to build honest and professional relationships with a client group that enables support and challenge through difficult issues.
Ability and experience of motivating and empowering individuals in challenging situations to take ownership of their situation and promote long term change.
Ability and experience of demonstrating confidence in conflict situations.
Ability and experience in delivering effective customer care.
Ability to deliver targets within time frames.
A good level of ICT skill and experience of using databases to record case work.
Ability to establish positive working relationships with internal colleagues and partner agencies to support management of risk and meet unmet needs of tenants and their families, in addition to achieving positive outcomes for CKH.
Full UK driving license and access to a car
This role will require an enhanced DBS check




Whilst we endeavour to contact all applicants, should you not hear from us within 21 days of applying please assume you have been unsuccessful on this occasion.
Benefits
Offering a competitive salary between £24,312-£27,357 depending on skills, knowledge and experience
Hours of work are 22 hours worked Monday, to Wednesday 9am - 5pm
25 days annual leave pro rata
Excellent learning and development opportunities
Highly competitive contributory pension scheme
On Site collection and delivery Dry Cleaning Service
Discounted Gym Membership
Employee Assistance Programme
Cycle to Work Scheme
Weekly on site Yoga Classes (Head Office)
£24,312.00 - £27,357.00 per year