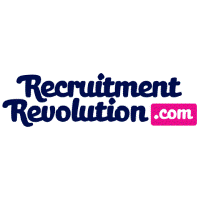 Part-Time Medical Device QA/RA Consultant – Part Remote - RecruitmentRevolution.com
Leatherhead, HC
We are the UK's market leaders in telehealth and provide exciting, cutting edge products dedicated to delivering digital Healthcare. With healthcare pressures demanding innovative technological solutions, you can directly contribute to this rewarding area of technology. As a vital and valued team member, you can directly contribute to helping improve the effectiveness of community-based care. Be part of our ongoing success and get excited when using your skills to improve other people's lives.
Role Info:
Part-Time Medical Device QA/RA Consultant – Part Remote
KT23, Bookham | Negotiable Salary Package
Key Competencies:
+ Good knowledge of the UK healthcare industry.
+ A proven track record with at least 5 years' experience of managing and maintaining a company's Quality Management System and Technical File.
+ Provide documentation supporting quality and regulatory affairs and aid the completion of client project regulatory requirements.
+ An up-to-date and working knowledge of the following:
+ MDD and MDR
+ BS EN ISO 13485, 14971, 14155, 27001
+ BS EN IEC 60601
+ BS EN 62304
+ CBD 0129 / CBD 0160
+ GDPR
+ Previous successful CE marking of a class 2a product.
Desirable Skills:
+ Willingness to take responsibility and drive activities.
+ Ability to take a pragmatic view.
+ Versatility to work effectively, both independently and as part of a team.
+ Have a structured and methodical approach and manage your own time and workload.
+ Good verbal, written, reporting and presentation skills.
Responsibilities:
+ Be the company's appointed Manager for quality and regulatory affairs.
+ Lead the company through to successful CE marking under MDR and the corresponding audits and maintain the associated technical file.
+ Oversee and assist in the annual Clinical Evaluation and Post Market Surveillance Reports.
+ Manage internal and external audits.
+ Delivery the supporting QA RA documentation required for Framework and Tender responses.
+ Maintaining security, integrity, and confidentiality of data at all times.
Interested? Apply here for a fast-track path to the Hiring Manager
Application notice… We take your privacy seriously. When you apply, we shall process your details and pass your application to our client for review for this vacancy only. As you might expect we may contact you by email, text or telephone. Your data is processed on the basis of our legitimate interests in fulfilling the recruitment process. Please refer to our Data Privacy Policy & Notice on our website for further details.
If you have any pre-application questions please contact us first quoting the job title & ref. Good luck, Team RR.