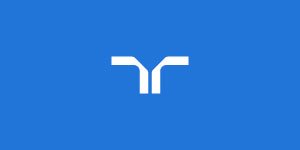 Part Time HR Advisor - Randstad Business Support
Carmarthenshire, WA SA311NQ
This hidden gem is expiring soon - don't miss this opportunity.

Are you an Experienced HR Advisor ?

Are you looking for a Part Time Role?

Are you looking for a new challenging role?

If so we would love to hear from you.

Main purpose of the role-

To provide professional HR advice, guidance and support to Heads of Service, Departmental Managers, Head Teachers and Governors taking into account departmental business objectives, corporate policies and statutory requirements.To support a range of strategic and operational HR projects including policy development and implementation

Main Duties include-



General:



Ensure professional standards are maintained
Support the implementation of business and workforce planning in conjunction with the team and the Senior Advisor.
Support the implementation of the People Strategy
Support collaborative working opportunities
Support the senior management team in the continuous improvement of the service
Support the team and Division to meet statutory and legal obligations
Work closely with People Management colleagues as appropriate to provide an integrated service.



Specific:



Provide clear and timely advice on all employment aspects including employee relations, attendance management, contractual matters and organisational change enabling managers and head teachers to make informed decisions.

Develop an understanding of different service areas to effectively deliver practical, timely and high quality solutions.

Contribute to overall policy development programme ensuring departmental operational needs are balanced with corporate policies and practice.

Provide coaching and training to managers, staff, councillors, School Governing Bodies to support their people management responsibilities.

Advise departments and schools in the undertaking of disciplinary and grievance investigations including quality assuring documentation prior to release for formal hearings.

Advise departments and schools in the undertaking of restructuring and redundancy proposals ensuring compliance with relevant policies.

Provide timely advice and support to departments and schools in effective attendance management and work collaboratively with Occupational Health Centre to reduce absence levels.

Provide, advice at disciplinary and appeals panels taking into account relevant employment legislation and case law.

Develop and deliver training/briefing sessions for departmental and schools managers.

Attend Adult and/or Children Safeguarding strategy meetings to provide advice on employment issues in cases involving multi-disciplinary agencies.

Extract and analyse management information/workforce data to support effective people management and workforce planning throughout the organisation.

To provide information in respect of the Teachers' Pension Scheme and the Local Government Pension Scheme and respond to queries from employees and managers.

Any other duty as is reasonable commensurate with the grade and competencies for the post.

This role is 15 hours per week .



Randstad Business Support acts as an employment business when supplying temporary staff and as an employment agency when introducing candidates for permanent employment with a client. Randstad Business Support is an equal opportunities employer and decisions are made on merits alone.




£31,371.00 - £31,372.00 per year