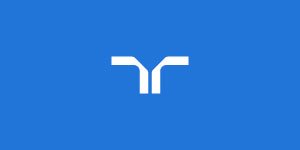 Part Time HR Adviser - Randstad Business Support
Winchester, Southern SO507DJ

Part time HR adviser starting ASAP, working on a temporary basis until the end of March 2020. You will be working 3 days a week, Monday and Friday are essential, the 3rd day is flexible. Your hours of work on the 3 days will be 8.30am to 5.00pm. The primary focus will be to support the business with employee relations case files, some delivery of training, light refreshment of training content and other HR policies and to assist line mangers with general HR enquiries.

Benefits;
*Statutory holiday of 20 days plus 8 days for Bank Holiday (pro rata) this will rise by 4 days after 12 weeks in your assignment
*Pension
*Personal accident insurance (optional)

The key responsibilities for this opportunity are;
*Providing professional and business focused HR advice to all levels of management
*Managing employee relations casework
*Light refreshment of training and policy content
*Some delivery of training
*Support the business with the delivery of accurate and up to date HR policy
*Support the HR team as required

Key skills and experience;
*Previous experience of managing and advising on employee relations
*Ability to refresh content
*Experience of training delivery
*Knowledge of all current legislation and policies
*Able to advise on all aspects of employment law and terms and conditions of employment
*Can discuss and demonstrate a proven record of delivery
*Member of CIPD
*Competent MS Office user, specifically with reporting functions
*Must have a minimum of 3 years experience of working within an HR role, ideally at a adviser level

Attributes;
*Confident in supporting, advising and sometimes challenging managers
*Confident and articulate communicator (orally and in writing)
*Politically sensitive and able to develop effective relationships
*Able to see the bigger picture
*Good business acumen and focus with the ability to think laterally
*Excellent organisational skills
*Flexible to change
*Able to work at a fast, accurate pace, ensuring no detail is missed
*Ability to maintain confidentiality

This is an immediate start working until the end of March 2020. The position is for 3 full working days, whereby you must be available to work on a Monday and Friday, with your 3rd day being flexible. Full working hours are 8.30am to 5.00pm. You will ideally have a CIPD qualification, and although not essential, some public sector experience would be an advantage. You must meet the minimum key skills and experience to be considered for this opportunity and will be asked to provide references to verify this.

Please call the branch or apply now for further details on 01793 491444.



Randstad Business Support acts as an employment business when supplying temporary staff and as an employment agency when introducing candidates for permanent employment with a client. Randstad Business Support is an equal opportunities employer and decisions are made on merits alone.




Employee Events
Mobile Phone Discount
Pension
Medical, Dental and Vision
Paid Holidays
Holidays
Maternity/Paternity Paid Leave