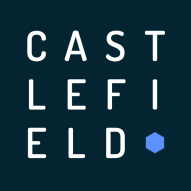 Paraplanner - Castlefield
Manchester, NW M12HY
Castlefield have an exciting opportunity for a Paraplanner to join their growing team based in Manchester.
Job Title: Paraplanner
Location: Manchester
Salary: Competitive + Benefits
Hours: 08:45 - 17:00
Job Type: Permanent
Paraplanner - The Role:
We're keen to welcome you to our world: We're Castlefield, a family of businesses, with a focus on our clients' aspirations. Shared ownership and the fact that our employees can share in our business and profits, lies at the heart of our group, along with our focus on responsible and sustainable investment advice. It's what makes us different and it's the driving force behind our success.
We are a values-based company. Long term sustainable growth and shared ownership are at the heart of everything we do. Respect and responsibility are very important to us as well as encouraging independence and innovation.
Paraplanner - The Role:
As a Paraplanner you will be working as a part of a team and will be responsible for full paraplanning support and will benefit from an environment that encourages and supports your professional development. For willing candidates, the opportunities around supervision are available. We are looking for individual who will strive to become the centre of technical excellence at Castlefield.
The purpose of the role is to contribute to financial planning offered to our clients, taking into consideration their values, needs and expectations; whilst working in a mutually benefiting partnership with existing financial advisors and executives.
Senior Executive - Key Responsibilities:
- Preparing illustrations for advisers using various websites and tools
- Preparing financial reports and suitability letters with regards to the adviser's recommendations in a complaint manner
- Working knowledge of pension switching programmes would be very useful
- Understanding of Personal Pension administration
- Carry out technical research and analyse data collected on behalf of clients
- Liaise with clients post meetings answering technical queries
- Proactive in identifying investments opportunities for clients
- Act as a centre of technical excellence and share the expertise with the wider team
In return we offer we offer a transparent and consistent approach to career development through which you will be able to develop your technical knowledge and interpersonal skills.
You will have an opportunity to be part of an employee owned business that values employee involvement. In addition, we offer a contributory pension scheme, up to 30 days of holiday and an opportunity to join a tax-incentivised shareholder incentive plan.
Paraplanner - You:
- Experience in independent suitability report / annual review writing (at least 1 year)
- Level 4 qualified
- Absolutely critical to the role are high level of literacy and numeracy, both written and verbal
- Ability to problem solve and to deal with conflicting priorities
- Enthusiasm for self-management
To submit your CV for this exciting Paraplanner opportunity, please click 'Apply' now!