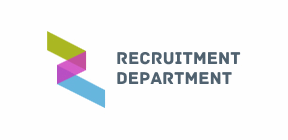 Paraplanner - Recruitment Department
Leeds, Yorkshire LS15 8FQ
This hidden gem is expiring soon - don't miss this opportunity.
We are delighted to confirm a fantastic opportunity for a Paraplanner to join our fast-growing Leeds based team. We are looking for people with a proven track record in dynamic, fast paced financial services businesses.
Brief Paraplanner responsibilities:
Provide a high level of technical support to consultants, ensuring that all recommendations are technically accurate and provide 'best advice' for the client
Act as a 'second pair of eyes' for the consultant you support, identifying items which may affect the advice being given or the internal file review process
Meet the key performance indicators (KPIs) of the company
Take responsibility for personal development- a robust framework and support network is available to all at the Company to enable the team maintain the technical knowledge required for the performance of this role
obtain illustrations, fund fact sheets and all related Compliance documentation
prepare suitability/reason why letters/reports and recommendations
Package letters for clients, including all necessary application documentation to the highest standard
Paraplanner Skills, abilities and experience:
You must be able to demonstrate a full working knowledge of the main Financial Services Products including Life, Personal Pensions and Investments.
Ideally you will have QCF level 4 Diploma in Financial Planning or a willingness to work towards this, with support provided.
Highly organized
Positive
Self-motivated
Flexible approach
Work to deadlines
Able to follow business processes and procedures,
Demonstrating accuracy, good time management and attention to detail.
In return, our client offers exciting career opportunities within a growing business. They are ambitious and they're looking for likeminded, motivated self-starters to join their team. They are fully committed to talent management and the development of their employees in line with their own career aspirations.
Benefits:
Salary - to be agreed depending upon experience but circa £30,000 per annum
Free car parking on site
Pension, private medical insurance and life cover
The company:
Our client is a customer focused, award winning business within the Financial Services industry and has more than 10 companies across the finance, fitness and leisure sectors.
To apply......
To be considered for the Paraplanner position, please send us your CV through the APPLY button at the bottom of the page. You will receive an email acknowledging receipt of your application - please check your spam Inbox as well as it may creep into there. Please keep an eye out for this as it contains important information about the Paraplanner vacancy.
£30,000.00 - £30,000.00 per year
salary negotiable