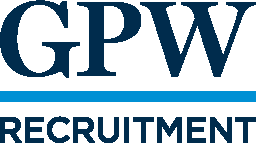 Panel Wirer / Trainee Machine Wirer / Electrical Fitter - GPW Recruitment
Knutsford, NW WA168XW

Panel Wirer with recent experience of building and wiring control panels for machinery is required ASAP for a permanent day role in Knutsford, WA16 area. This role attracts a salary of £18,000 - £22,000 (dependent on experience and qualifications). The basic working week is 40 hours (Mon - Fri) and the working pattern is 8.00am - 4.30pm with possible overtime on the basic week.

The client may also consider candidates who have recently completed a panel wiring / electrical engineering apprenticeship or are currently in trainee / junior / semi-skilled role with at least one years' panel wiring experience.

Salary & Benefits:-

£18,000 - £22,000 (dependent on experience and qualifications).
20 days holiday plus bank holidays - increasing 1 day per year to max of 25 days plus bank holidays
Yearly Bonus (Availability of bonus depends on company performance and is discretionary)
Company pension
30 minutes lunch and 2 x 15 minute breaks.
Rest room with TV, drinks & snacks machine, fridges, microwaves and sandwich ordering service.
O/T at 1.5x Midweek & weekends

Job Objective: To build up control panels and back plates on all equipment produced to the required timescale and quality and in accordance with the job specification/drawings and works order.

The successful Panel Wirer / Panel Builder's day to day duties will include:

Build control panels as per drawing/specification, prepare and drill back plates, wire safety switches, sensors and any remote control panels as specified on the drawing, utilising conduit and trunking as necessary
Report any faults or shortages on build to the Team Leader
Ensure all electrical fittings / wiring meets the required safety standards, wiring is numbered correctly, all electrical connections are tight and there are no loose or extraneous wires.
Complete soldered connections where required
Conduct an inspection of electrical aspects and ensure compliance in accordance with the inspection sheets
Deal professionally, competently and courteously with customers, suppliers and colleagues in verbal and written communications.
Maintain all appropriate documentation and ensure that all unused components are returned to stores appropriately
Pursue personal development of skills and knowledge for the effective performance of the role
Maintain a clean and tidy work area
To be suitable for this Panel Wirer role you must have the following experience / characteristics:

Must have previous experience of building control panels and wire panels.
Ideally be time served / completed apprenticeship as an Electrical Fitter / Panel Wirer, panel Builder, Electrical Assembly Technician etc.
Competent in crimping practise
Able to trunk and loom to accurate and neat standard
Able to read and interpret schematic drawings
Relevant electrical qualifications.
Good communicational (oral, reading and writing) skills.
PC Literate - MS Word / MS Excel
Full UK Drivers Licence
To be more suitable for this Panel Wirer / Panel Builder role it would be more advantageous if you have the following skills / experience:
Previous experience of downloading and installing of PLC programs onto machinery.
Previous experience of wiring / assembling packaging or processing machinery used for the Food or Pharmaceutical sectors.

Key Words: Panel Wirer, Panel Builder, Panel Wireman, Panel Wireperson, Electrical Fitter, Control Panels, PLC's, Maintenance, Machine Assembling, Installation, Fault Finding, Panel Wiring, Electrical Engineer, Electrician, Time served, Apprentice, Junior, Semi-Skilled, Manufacturing, Engineering, Food, Pharmaceutical, Packaging, Manufacture Assembly, Permanent, Knutsford, Warrington, Cheshire

The Successful Panel Wirer / Electrical Fitter will be a team player who is highly motivated and keen to succeed. Always aiming to produce a quality product, adhere to health & safety policies at all times and have previous experience of working in a busy manufacturing environment. You will also have a standard-level education, have the relevant qualifications or experience, be punctual, conscientious, keen and have a practical approach to work.

If you are interested in Panel Wirer / Panel Builder role and have the required experience please click on the apply now button

£18,000.00 - £22,000.00 per year
20-25 days+b/hols, pension + bens