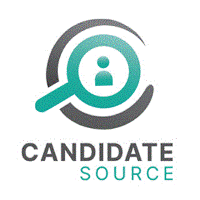 Paid Social Manager - Candidate Source Ltd
London, London EC2A2EX
Can you imagine yourself the Paid Social Manager for a unique and rapidly growing digital marketing company?

Do you want to work for a company that is truly making waves and shaking up things in their industry?

Have you longed for the ability to make a difference within a company from day one with your enthusiasm, drive and passion for all things paid social?

Do you want to be actually heard and not just seen within a company?

Plus how does the idea of two office dogs suit you on the days you may be in the office?

If you're nodding along as you read the above, we should probably have a conversation.

We are looking for a passionate, ambitious and experienced Paid Social Manager star to join a rapidly growing team of Digital Marketers.

It's a fast-paced and exciting environment where no two days are the same.


If you're looking to finally take that step into managing your own team, driving overall client strategy and implementing changes which really make a difference, then this role is perfect for you. 

If you love being in big business, large teams and/or the corporate world, this is not likely to be the right move for you!

About The Role

You will be leading the management and implementation of the company's client's strategies.

You will also work alongside the Head of Paid Advertising to ensure the company's digital offering evolves with that of their clients.

As Paid Social Manager, you'll do this and lots of other cool stuff: 


Manage the entire offering across channels such as, but not limited to, Facebook, Instagram, Pinterest, LinkedIn & TikTok.
Lead on strategic client decisions and client management.
Manage the rapidly growing Paid Social team.
Take the lead on identifying further training opportunities across the team and the agency as a whole.
Effectively onboard new clients into the agency.
Be the point of contact for commercial enquiries and strategic discussions.
Manage external relationships.
We'd love the new Paid Social Manager to have the following skills, experience and personality:
Paid Social strategic and management experience.
A proven track record of delivering effective strategies.
Previous experience in successfully managing an individual or team.
Complete understanding of the role of social in the overall marketing mix.
Proven ability to work alongside other channel managers to create holistic digital marketing strategies.
Strong organisational and time management skills.
Commercially minded, appreciating how the experience of their clients impacts the marketing agency as a whole.
Thrive within a growing team of ten people where we expect the team to continue to grow in 2021.

Alongside a competitive salary of £35,000 to £40,000 you will also have access to the following benefits; 


Regular team lunches/company activities.
Casual/Relaxed Dress Code.
Central London WeWork Offices with Free Tea, Coffee & Beer plus Ping Pong, Break out areas & regular events.
Option to work from home on a regular basis.
Up to £1500 Training Budget Per Annum.
Regular Conference & Events.

Does this sound like a good move for you?

Let's start the hiring process with your CV, however, we may want a TikTok or video at some point!

Candidate Source Ltd is an advertising agency. Once you have submitted your application it will be passed to the third party Recruiter who is responsible for processing your application. This will include holding and sharing your personal data, our legal basis for this is legitimate interest subject to your declared interest in a job. Our privacy policy can be found on our website and we can be contacted to confirm who your application has been forwarded to.
35,000.00 - 40,000.00 per year
Benefits: