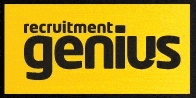 Paid Search Executive - Recruitment Genius Ltd
Surbiton, HC KT66BP
With our quarterly career development planning, we are a leading digital marketing agency which will help you shape your own path in the company. We have just moved offices, so we have got plenty of room to grow and have invested heavily in a comprehensive team coaching, training and mentoring programme. We are a welcoming, ambitious team who enjoy each other's company and delight in providing exceptional service for their clients. We also benefit from the broad experience of Baxter the dog who helps around the office.

How is this role different to other paid search management roles?

The first thing you'll notice is that we only recruit team members with high potential. So you'll be working alongside colleagues who are forward-thinking, driven and effective.

In terms of your day-to-day activities, we place a lot of emphasis on understanding our clients markets and audiences, so a lot of time is spent on-site with clients, conducting online research and reading around your clients sectors.

We will always expect you to be working on the next iteration of our service;

- Responsible for the day-to-day management of high-volume paid search campaigns.
- Researching our clients' target audiences, mining keywords, writing compelling adverts, managing bids and budgets, and preparing client reports.
- Expanding our client's campaigns into social, display and programmatic advertising channels.
- Presenting our work and plans to clients and forging strong relationships with both commercial and technical client stakeholders.
- Integrating biddable advertising campaigns with our other agency services, including creative and content-led campaigns.

What are we looking for?

- One to two years paid search experience.
Proficient and preferably certified in Google Ads, Bing Ads and Google Analytics.
- Experience in programmatic or other biddable channels would be an advantage.
- Client-facing account management and communication skills, including excellent written English.
- The potential to grow into a more senior role, either taking a more senior account management role, or a more senior technical analyst role, helping to drive the development of our services and the skills of their team.
- An appetite for growth and development

About the package:

- Up to £28,000 per annum salary, health insurance and a wide range of exciting perks, including quarterly team events.
- 24 days holiday plus bank holidays, with flexi-time and/or 'family-friendly' hours.
- Career development plan and an opportunity to grow within an exciting agency.
- Potential new best friend, Baxter, the office dog!

As an agency, we pride themselves on having an expert understanding of the complexities of our client's challenges and offering honest and innovative solutions. We are a welcoming, ambitious team who enjoy each other's company

We are just a short stroll from Surbiton station.
£25,000.00 - £28,000.00 per year