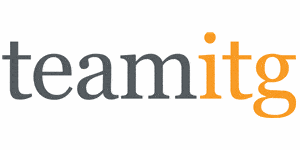 Paid Media Traffic Manager - Smart Recruit Online
Birmingham, MID B46UD

Hello you!

Where does this role fit in?

As our Paid Media Traffic Manager, you will lead and manage the Paid Media Traffic function not only for our own brand but also across our entire client base! You'll manage the team, the implantation of paid digital marketing strategies to develop improved ways to tag, measure and optimise website to develop digital insight.

On a daily basis you will be liaising with the Digital Project Managers to ensure all channels and campaign assets have a corresponding, robust brief and are production ready. You will provide support to the project manager and resource team to ensure campaigns and assets are created correctly to brief that will fulfil the relevant objectives accordingly. You will oversee, monitor and report on the performance of digital channels with the dedicated reporting function in your team.

You will liaise with the channel specific teams to understand why campaigns are/aren't performing accordingly and recommend tactical and channel improvements to ensure KPI's, objectives and targets are achieved and maintained throughout the campaign.

Paid Media Traffic Manager | Traffic Manager | Marketing | Digital Marketing | Analytical

Essential Skills

What can you bring to the table?

Just have a look below, if this sounds like you it's definitely worth putting yourself forward:

You already have great experience in a marketing role
Solid knowledge of core digital marketing tools (such as, Google Analytics, Google AdWords, Tag Manager and social media channels)? Of course, you have!
Let's not forget your strong analytical skills; we know you're comfortable managing and analyzing datasets in a variety of settings
If you've got experience of using JIRA and Synergist, this would be advantageous

Work's a treat

On top of a competitive salary, you can expect a whole load of perks:

25 days' holiday + bank holidays - we understand the importance of a healthy work/life balance.
So many savings - through our online community platform, you can access dozens of daily deals, from money off top brands to discounts on days out.
Employee Assistance Programme - our people are at the heart of everything we do, so if you're happy, we're happy.
Raising money for charity - we're all about giving back… and having lots of fun in the process!
Referral scheme- know the perfect person to join the team? You could bag £1,000 for a putting a good word in.

What next?

If you found yourself nodding and smiling reading this, drop us your application and someone from our People team will be in touch :)

About Company

A bit about us

We are Team ITG.

We make collaboration happen. We simplify the complicated. We automate the tedious. We create the beautiful.

Over the last decade we've grown a lot - new people, new technology and lots of brilliant new clients. We're a tech-led marketing business on a mission. A mission to liberate marketers. How? With a blend of our cutting-edge tech-stack, our dedicated team of over 1,000 marketers, fanatical customer service and a passion to help everyone be their creative best...

Hello tomorrow.