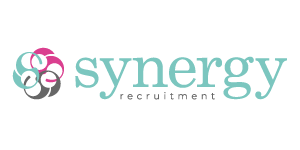 Paid Media Executive - Synergy Recruitment
Macclesfield, NW SK11
Do you have Paid Media Executive experience OR do you love analysing numbers and figures?
If either of those are you AND you want to work as part of a forward-thinking, growing company, this may be the role for you.
Due to continued success within their industry within the UK, our client are going through an incredibly exciting time of expanding into international markets.
They are looking for a Paid Media Executive to be an important part of that expansion.
The benefits within the role of Paid Media Executive:
·£19k - £22k basic salary.
·20 days holiday + bank holidays (increasing a day per year up to max 25)
·Your birthday off and a duvet day (2 extra days!)
·Flexible working hours, either 8 – 4, 9 – 5 or 10 – 6, chosen by you and you can do a mixture.
·Progression opportunities
Responsibilities within the Paid Media Executive role:
-To monitor the paid for advertisements and produce reports on all of the accounts.
-To continually analyse the international paid search campaigns.
-To report on insights into each international territory (already in Ireland, Sweden, Norway and Finland soon to be France, Spain and Germany)
-Understand and analyse the success of paid search campaigns and assist on retargeting campaigns.
In order to be the ideal candidate for the role of Paid Media Executive, you should have:
-Strong analytical skills
-1 – 2 years office-based/commercial experience
-Strong business acumen
-Ability to juggle different projects
-Excellent communication skills
-A good working knowledge of Microsoft Excel.
If this sounds like the role for you, please apply with your CV today!
** Please note, due to the high level of applications we receive, we are unable to respond to individual submissions. Therefore, if you have not received a response within 48 hours you have unfortunately been unsuccessful in your application on this occasion. **
£19,000.00 - £22,000.00 per year