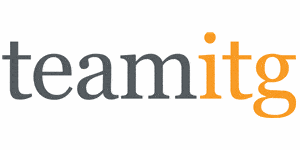 Packaging Designer - Smart Recruit Online
Redditch, MID B988AA

Where does this role fit in?

The Packaging Designer role is part of the ITG Halfords' on-site packaging team, providing creative, artwork, pre-press production services and consultancy. The role will involve working closely with a number of different departments and disciplines across our agency, so a positive and proactive approach to developing relationships and delivering first-class customer service is essential in this role.

The Packaging Designer is responsible for design and adaptation of all Halfords' packaging ranges from range design guidelines.

You will be responsible for taking established design principles, creatively interpreting, adapting and applying to a full range of packaging, ensuring designs work across a range of formats and packaging types, to create a cohesive and consistent brand image.

You will solve design challenges to deliver design and adaptation to the highest standards of brand consistency, establishing and adhering to design rules and principles, completing range reviews alongside the Design Manager and Brand Guardian.

Packaging Designer | Design | Packaging | Branding | Content | Adobe | InDesign | Illustrator | Photoshop | Print

Essential Skills

What can you bring to the table?

Just have a look below, if this sounds like you it's definitely worth putting yourself forward:

You have excellent packaging design capability, with proven credentials as well as strong creative layout, design and typographical consistency skills.
You have an excellent understanding of packaging branding and content and are confident at interpreting and applying design guidelines.
You are able to create photographic briefs and manage design ranges to deliver consistency of execution.
You have knowledge of the Adobe production software suite, especially InDesign, Illustrator and Photoshop.
You have an understanding of print requirements and limitations for all print processes, primarily Litho & Flexo.
You have an exceptional eye for detail and meticulously high-quality standards.

Work's a treat

On top of a competitive salary, you can expect a whole load of perks:

25 days' holiday + bank holidays- we understand the importance of a healthy work/life balance.
So many savings - through our online community platform, you can access dozens of daily deals, from money off top brands to discounts on days out.
Employee Assistance Programme- our people are at the heart of everything we do, so if you're happy, we're happy.
Raising money for charity- we're all about giving back… and having lots of fun in the process!
Referral scheme- know the perfect person to join the team? You could bag £1,000 for putting a good word in.

What are you waiting for!? You've got down to here which means there's a lot of things looking right, drop us your application and we'll get back to you as soon as we can!

About Company

A bit about us

We are Team ITG.

We make collaboration happen. We simplify the complicated. We automate the tedious. We create the beautiful.

Over the last decade we've grown a lot - new people, new technology and lots of brilliant new clients. We're a tech-led marketing business on a mission. A mission to liberate marketers. How? With a blend of our cutting-edge tech-stack, our dedicated team of over 1,000 marketers, fanatical customer service and a passion to help everyone be their creative best...

Hello tomorrow.