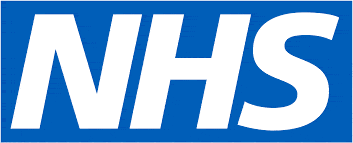 PA/ Personal Secretary - National Health Service
Beckenham, London BR33FD
PA/ Personal Secretary
Cator Medical Centre
The closing date is 31 August 2020
Job overview
Elm House Surgery & Cator Medical Centre are a large, friendly dual General Practice enterprise operating from purpose built premises in Beckenham.
We are looking to recruit a Personal Secretary/ PA to complement our existing team.
We offer competitive rates of pay, and significant opportunity for development.
We are looking for around 30 hours per week. Friday working is mandatory, however we can be somewhat flexible regarding the other days.
Main duties of the job
The post holder will provide personal support to the Partners and Senior Management team.
The vast majority of the role will involve high level minute taking and notes typing. The successful candidate will have to facilitate all practice and Partner meetings, preparing agendas and producing paperwork.
The successful candidate will act as the designated IT and IG Officer, troubleshooting where necessary and supporting the IG Lead in assuring GDPR compliance.
They will also act as administrative support for CQC and governance, taking responsibility for ensuring all protocols, systems and action plans are maintained and updated via the practice intranet system.
We are looking for someone who has excellent verbal and written communication skills, and who is proficient in the use of Microsoft Office Suite. Proven minute taking skills is essential, as is attention to detail, speed and efficiency.
About us
Both Elm House Surgery and Cator Medical Centre strive to provide a high quality, personalised and accessible service to patients.
We are a forward thinking and progressive organisation, constantly working to improve standards, the patient journey and clinical outcomes.
Our core values stipulate that we:-
Ensure that the delivery of patient centred care is our top priority
Foster an environment of openness, support and care
Treat our staff and patients with openness, dignity and respect
Act professionally with integrity
Provide a supportive and fulfilling environment where learning, education and development is at the heart of what we do
Our combined clinical workforce consists of five GP Partners/ Directors and nine Salaried GPs, some of whom work part-time. We also employ a Nurse Practitioner, Practice Pharmacist, Diabetes Specialist Nurse and several practice nurses.
Both practices are accredited training practices, with GP Registrars, medical students and student nurses.
Job description
Job responsibilities
Day to day tasks shall include:-:
Arranging meetings and looking after visitors
Maintaining the room hire diary
Providing a personal secretarial service to the Managing Partner, GP Partners and Senior Management team
Taking & typing up notes from internal meetings such as probationary reviews, annual appraisals & performance review meetings
Producing agendas and minutes for the weekly practice meeting
Producing agendas and minutes for the Partners business meetings
IT & Information Governance:
Investigate and resolve problems in the day to day use of computers, printers and other IT related equipment
Ensure the smooth running of the practices IT network and e-mail systems
Assist the Managing Partner/ Clinical Lead in the ongoing development and implementation of the Practices IT strategy
Assist with the compilation of IG policies and completion of the annual Data Security Protection Toolkit
Care Quality Commission (CQC):
Formulation and maintenance of a CQC action log.
Assisting with the development and updating of CQC policies and protocols.
Maintain all records for significant events including action plans. Co-ordinate quarterly significant event review meetings and prepare all necessary documentation.
You will be required to undertake all other duties that may be reasonably asked of you.
Person Specification
Qualifications
Essential
High standard of literacy (GCSE Grade C or equivalent)
Moderate standard of numeracy
Competent user of Microsoft office suite
Experience
Essential
Previous minute taking experience
Experience of working in a customer service environment
Experience of answering telephone calls & handling enquiries
Excellent interpersonal skills
Excellent verbal and written communication skills
Desirable
Previous experience of working within an NHS organisation
Knowledge of GDPR and Information Governance
Experience of completing the Data Security Protection Toolkit
Competencies and Attributes
Essential
Accuracy & attention to detail
Time management skills
Organisational & prioritisation skills
Decision making & judgement
Problem solving skills
Good use of initiative
Reliability & flexibility
Ability to keep calm under pressure
Non-judgemental
Discreet and trustworthy
Enthusiastic & self-motivated
Conscientious
Pleasant & articulate
Disclosure and Barring Service Check
This post is subject to the Rehabilitation of Offenders Act (Exceptions Order) 1975 and as such it will be necessary for a submission for Disclosure to be made to the Disclosure and Barring Service (formerly known as CRB) to check for any previous criminal convictions.
Employer details
Employer name
Cator Medical Centre
Address
Beckenham Beacon
379 Croydon Road
Beckenham
BR3 3FD
Employer's website