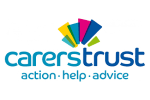 Outreach worker - Carers Trust
Reading, HC RG30 1BD
Outreach worker
Location: Reading
Salary: £21,000 per year
Job Type: Permanent
Hours: 37.5 - Monday – Friday 9am – 5pm
Weekend and Evening work as required
Sector: Health and Social Care
Are you a Care Assistant fed up of working all hours under the sun for a company that doesn't appreciate you? We at Carers Trust appreciate how hard our employees work and know that we couldn't do what we do without you!
Here at Carers Trust we have an amazing opportunity for an Outreach Worker to join us in Reading.
What will you be doing as an Outreach worker?
Providing advice and guidance and support via the Helpdesk on a rota basis, utilising contact via telephone, email and online via the website.
Facilitating and maintaining Carers and /or peer support groups and forums including the recruitment of peer supporters, engaging carers to get involved.
Involving, engaging and consulting with carers to contribute and evaluate current services and shape future services.
Providing person centred practice which may include, signposting and /or referring to other organisations.
Providing time limited '121' interventions empowering and supporting the creation of a personalised support/action plan to achieve outcomes that support the carer to become self-reliant and build a network of support.
Producing and maintaining accurate online records and interventions using a CRM system in line with data protection and confidentiality policies.
Assist carers in the identification of training needs that will develop resilience and support them within their caring role.
Effectively utilise volunteers and peer supporters (resources) available to support Carers within the districts.
Work as part of a team, liaising with colleagues, other professionals and involved family members to ensure the best possible outcome for Carers, the people they care for and people around them.
What are we looking for in our Outreach Worker?
Driving license with own transport and business insurance is a must
An understanding of carers needs and issues
Previous experience of working in a health care, education, social care or voluntary sector setting
Understanding of discrimination and the ability to relate this to carers
Understanding of empowerment approach
Understanding of good practice in information sharing and confidentiality
An understanding of safeguarding issues in relation to vulnerable people
Desirable - previous experience of providing support over the phone, via email, online and face to face.
Does this position sound great and want to know why you should work for Carers Trust?
We are a forward thinking, growing charity who are constantly taking on new services but also looking at ways to improve existing services. We work directly with over 1000 carers and the people they care for in their homes, and many more through group activities and advice and guidance. Supporting people of all ages and disabilities with the essential support they need including;, providing carers with essential breaks from the stresses of caring, personal care services in the home and domestic support. We aim to be a lifeline to prevent Carer breakdown and support people to live as independently as they can in their own homes.
Our Staff are not here today and gone tomorrow. They love their work, and their training and long experience means they understand what carers, and those they care for, need and feel. They know the simple things that really matter, they do the hard jobs with a smile and they take pleasure in fitting into family life.
It's no surprise then that our staff build long and trusted relationships, and that more carers and people with care needs turn to Carers Trust for support than to any other social care provider.
We offer a competitive salary of £21,000 per annum this is a permanent salaried position.
This position is 9am – 5pm Monday to Friday which is very rare within the care industry.
35p per mile paid for fuel
A fully paid DBS check
Paid holiday
Mandatory and enhancement training
Access to your own online roster
We provide 'One to one' and group support to all our Carers (we listen)
A role that offers further career opportunities and qualifications (Diplomas)
Work mobile phone, equipped with work email
If this sounds like the perfect opportunity to you then apply now!
£21,000.00 - £21,000.00 per year
Paid Mileage