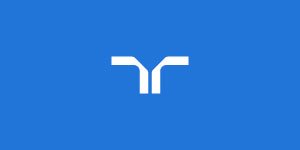 Order Management Specialist - Randstad
London, London
Description:

As an Order Management Specialist for our client, you will support a team of Sales Account Executives and Contract Specialists in deal compliance and completion. In this role, you will work in a team environment to drive process, respect policy and remove obstacles for our sales team. Strong candidates will demonstrate high attention to detail, operational excellence and an ability to step above the fray and drive daily execution within a monthly cadence.

The Order Management Specialist role requires extensive coordination with many organizations, including Contract Specialists, Sales, Renewals, Customer Service, Tax, and Credit & Collections. The individual in this role must be able to work in a team environment, be self-motivated, extremely detail-oriented with demonstrated problem solving and decision making skills.

Responsibilities:
● Manage donation application queue
● Processing product donation to qualified organisations
● Manage all EMEA Power of Us requests, including communication with nonprofits on the status of their request.
● Respond to phone and email inquiries from sales and external customers regarding Donation and Discount Program. Route email requests to necessary our client staff for response.
● Create and maintain adhoc reporting as needed.
● Review submitted contract and order forms for completeness, accuracy, and conformance to our clients Sales Order Acceptance policy.
● Process contracts and orders and ensure all documentation is in compliance with revenue and company policy.
● Manage provisioning/delivery issues
● Works with Sales and Collections to assist resolution to customer billing investigations and disputes
● Responsible for daily/monthly audits of all Compliance reports.
● Share best practices with team members to enhance the quality and efficiency of support and contribute to the knowledge base
● Coordinate with Contract Specialist and assist in AE training
● Contributes ideas and innovations to improve upon existing systems, work processes and procedures
● Participate in projects involving technical and financial concepts providing recommendations
● Establish strong relationships with Sales, Renewals, Collections, Compensation, Legal, and other internal resources as appropriate.


Experience/Skills Required:
● Bachelor's degree or equivalent combination of education and experience
● Excellent oral and written communication skills
● Extreme attention to detail

Experience/Skills Desired:
● Demonstrated participation in process improvement initiatives and/or project management experience
● Excellent interpersonal skills; ability to articulate verbally and written, willingness to appropriately debate difficult issues; ability to think quickly
● Must have strong research and problem solving abilities
● Ability to excel in a fast growing/fast paced environment delivering accuracy while managing to deadlines where adaptability is imperative
● Ability to understand broader business and financial issues and juggle multiple projects and tasks
● Must maintain a positive attitude in stressful situations and while working within a team environment
● Able to use Microsoft suite of tools effectively
● Salesforce application experience a plus
● Ability to work independently


Randstad Business Support acts as an employment business when supplying temporary staff and as an employment agency when introducing candidates for permanent employment with a client. Randstad Business Support is an equal opportunities employer and decisions are made on merits alone.

Why not listen to some of the inspiring stories from our candidates and their one piece of career advice. It's just a few of the thousands of people who have found success in their working lives with Randstad. Visit www.randstad.co.uk/how-i-became to find out what you could become.
Pension
Employee Events
Maternity/Paternity Paid Leave
Medical, Dental and Vision
Mobile Phone Discount
Paid Holidays
Holidays