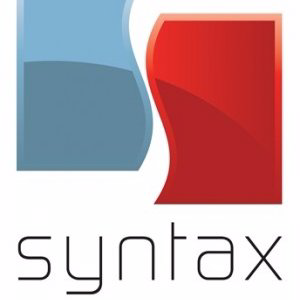 Oracle Fusion Functional Consultant (HRMS) - Syntax Consultancy Ltd
Nr Leeds, Yorkshire WF105NW
Oracle Fusion Functional Consultant (HRMS)

6-12 Month Contract

West Yorkshire

550-700/day (Neg)
Oracle Fusion Functional Consultant needed for a 6-12 Month Rolling Contract based near Leeds. Option to work 1 day from home. Start ASAP in May/June 2019.
Must offer deep experience of Oracle Fusion HRMS (HR) components, processes and implementations.
Candidates must either hold current SC Security Clearance or be fully eligible to undergo the SC Clearance process.
Key skills, experience and tasks will include:


- Working on the Implementation phase of an Oracle Fusion ERP programme for HRMS components.


- Deep 'functional' experience of end-to-end Oracle Fusion HRMS implementations and HR processes.


- Key tasks will include: creating design documentation, leading the blue-print, integration design, test planning, working with 3rd parties, entity relationships, solutions logic and challenging stakeholders.


- Oracle Fusion components / modules: recruit to retire, strategic workforce management, talent management, succession planning, career pathways, learning, leave & attendance, performance management, WTD compliance etc.


- A Subject Matter Expert (SME) with the ability to consult / advise the customer on recommended HRMS (HR) components + making best possible use of Oracle Fusion ERP solutions.


- Processes are already mapped and process descriptions already exist.


- Single point of contact for the system integrator on the implementation.


- Exploiting the best possible ERP configuration for delivery + avoiding any unnecessary customisation to the core ERP solution.


- Documenting the procedures and work instructions for ERP implementation.


- Engaging with systems integrators, super users + key business stakeholders.


- Producing the training and development plan : including training need analysis (TNA) + course materials for training roll-out.


- Overseeing functional test planning and its delivery.


- Acting as single point of contract for the Oracle Fusion ERP programme from a functional + technical perspective.


- This is a ?hands-on? position with agreed outputs + deliverables. Reporting into the Business Transformation Lead.


- Must be either currently SC Security Cleared, or be eligible to undergo the SC clearance process.


NEXT STEPS


Please email through a copy of your CV for consideration stating your work availability, £ day rate expectations and a short paragraph explaining why you believe you are a strong match for this position.


If your experience matches the job description a member of the Syntax team will contact you to talk you through the full details and to answer any questions you may have.


We do our very best to respond to all applications. However, due to high volumes of enquiries we regret it is not always possible to do this.


ABOUT US


Syntax Consultancy Ltd is a leading independent IT, Digital and Tech recruitment specialist.


We offer 30+ years? experience in providing outstanding talent into clients throughout the UK & Europe, including the IT Consultancy, Government, Education, NHS, Software and Retail markets.


We specialise in supplying high-end Contract / Interim and Permanent IT, Digital and Technical professionals who make an immediate, positive impact.


At Syntax we pride ourselves on providing an outstanding service to candidates and clients alike.


We aim to make the recruitment process as positive and hassle-free as possible, whatever the final outcome.


Syntax Consultancy Ltd operates as an Employment Business and Recruitment Agency.


£550.00 - £700.00 /per day
(DOE)