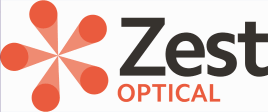 Optical Lab Manager - Zest Business Group
Buckinghamshire, HC MK109AF

A leading independent glazing lab based in Buckinghamshire are looking to recruit a full time Lab Manager. The company supply lenses to Opticians all across the UK and are known for their quality and outstanding customer service.

Lab Manager - The Role

Successfully manage the production teams in: Warehouse, RX, FI, Glazing and Despatch
Direct and co-ordinate weekly activities consistent with established KPI's, personal objectives and company policies.
Identifies production and service risks and develop contingency strategies.
Must continually challenge all current processes and implement improvements where identified. Manage methods to generate continuous improvement ideas, higher ROI and workflow optimisation whilst ensuring compliance with UK statutory requirements.
Mentor, guide and manage performance for direct reports in line with company policy.
Maximizes productivity and improves production staff flexibility with all available training programs.
Follows targets and projects set by Operations Director.
Provides Operations Directors and other department heads with operational information e.g. regular reporting on reject reasons/defects/types.
Inputs to the annual budget and evaluates monthly costs to ensure they remain within budgetary limits.
Works closely with Maintenance and QA Manager to improve quality and service.
Works closely with customer service to avoid late jobs and maximise customer satisfaction.
Keeps abreast of technological/optical developments and how these impact on the business
Carrying out any other duties as requested or as is necessary with a willingness to be flexible with working hours to respond to the needs of the business.
Responsible for ensuring employee, visitor, contractor, members of the public's health and safety within the production area.
Recruits for direct reports, with the right skills required for the open position and future cross training.
Lab Manager - Requirements
Significant and demonstrable experience in a similar role.
Proven experience of handling multiple tasks and projects within tight deadlines.
Strong analytical, problem identification and problem-solving skills.
Strong communication and negotiation skills.
Significant and demonstrable experience in a manufacturing environment.
Proven experience of working with different production methodologies e.g. LEAN manufacturing.
Familiarity with optics' quality and systems, concepts, practices and procedures is a strong plus
Understanding of order processing & customer service operations.
PC Literate
Salary and Additional Information
Salary between £35,000 to £45,000 including bonus and additional benefits

To apply for this role please your details across to Rebecca Wood on or call 0114 238 1726 for more information


£35,000.00 - £45,000.00 per year