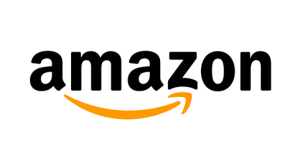 Operations Specialist - Amazon
Newcastle upon Tyne, TT NE1 1AD
Job title: Operations Specialist
Location: Newcastle, Tyne and Wear, North East England
Competitive Salary & Benefits
Why Amazon?
Since our beginnings in 1995, Amazon has been pushing the boundaries of possible further and further. Whether it's exploring successful new business lines, pushing our technology and processes to get the very quickest delivery times for our customers or delivering record volumes, Amazon has achieved incredible feats in defining industries.
Our journey to become the Earth's most customer-centric company is one full of exciting innovation, pace and change. From the second an order is placed online to the seamless coordination of that order behind the scenes, we strive to stay agile, fluid and intentional in what we do. Our employees move this business forward and hiring great people allows us to continually set records.

We're expanding our team within Amazon Operations! If you're interested in joining a business where you can have fun, achieve amazing results and put smiles on people's faces, this could be the role for you.
As an Operations Specialist you will oversee the shift management in one of our first mile fulfilment centers, middle mile sortation centers or final mile delivery stations. Our Operations Specialists drive the pulse of our operations on the ground and play a key role in getting our customers' orders out to them in every step of the chain.
This is a varied, challenging role and every day is different!

As our Operations Specialist, you will…
 
Create and cultivate a safe working environment by identifying safety opportunities across your work area

Manage and train our Associates to help deliver the best service for our customers

Ensure that customer orders are fulfilled in line with quality and safety guidelines

Continuously provide critical shift related information to frontline management and operators

Adjust labor allocation throughout your shifts to meet and exceed plans and forecasts

Engage with support functions and/or other departments to address common issues or needs in key areas of performance e.g. process area readiness, 5S, safety, training

Help to solve logistics and supply chain challenges through data analysis, innovation and process optimization
Operations Specialist basic Qualifications:
The Right Candidate…
 
Has strong communication skills, demonstrates a great sense of ownership, leads by example in all areas of performance and has the ability to develop subject matter expertise in all operations processes. You will need to be able to work with data, motivate employees to achieve the best, but most importantly have the ability to keep the customer at the heart of every decision you make.
 
 About our Rewards:
We'll expect you to go the extra mile, but we'll also make sure you're well rewarded. As well as a competitive salary, stock units and site performance-related pay potential, we offer a whole host of other benefits, including an employee discount. Additionally, you will find yourself in a stimulating environment where you can develop processes as well as yourself as an individual by working with some of the best and brightest minds in the industry. Our rapidly growing organisation also offers many opportunities for building a diverse and rewarding career.
To apply for this Operations Specialist position, please click on the apply button!
Amazon is an equal opportunities employer. We believe passionately that employing a diverse workforce is central to our success. We make recruiting decisions based on your experience and skills. We value your passion to discover, invent, simplify and build. Amazon takes data protection seriously and respects EU and local data protection laws. Unless you express otherwise, by submitting your CV you authorize the hiring Amazon company to store your personal information in the electronic database maintained by Amazon Corporate LLC. in the USA or one of its affiliates for the purpose of assessing your suitability for this and future job vacancies and to pursue your recruiting process. If at any time you want your personal data to be deleted, you simply need to notify the hiring Amazon company. Amazon will not share your personal information with any third party without your prior consent. As part of your interview process with Amazon you may be asked to authorize the hiring Amazon company to separately verify your application data and personal background through a third party service provider.

Competitive Salary & Benefits