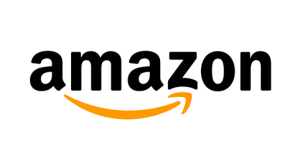 Operations Manager (Multi-Site) - Amazon
Crawley, Southern RH10 6HG
Job title: Operations Manager(Multi-Site)
Location: Surrey Area or Portsmouth Area
Competitive Salary & Benefits
You thought your career was moving fast? Join Prime Now, we deliver in one hour!Amazon.co.uk announced Prime Now, the newest benefit for Prime members, which offers one-hour delivery on over ten thousand items through a mobile app. Prime Now is powered by Amazon's growing network of fulfilment centres that utilise high-end technology to speed up order delivery times for customers. Now, Prime members can get daily essentials such as coffee, batteries and nappies, as well as other popular items like games consoles, toys and sports equipment, delivered right to their door in an hour or less.

We are looking to hire anOperations Manager (Multi-Site) in the UK to join the team that redefines fast delivery and help us build and grow this new service for our customers. This is your chance to make history.

The role of Operations Manager is a critical position and delivers huge impact both on the customer experience and on bottom line performance within the Fulfilment Centre. You will report to the Senior Operations Manager and you will be directly responsible for a team of Area Managers and their direct reports. As well as motivating them to do their best, it will be down to you to plan and resource everything effectively to handle the peak season. You will also lead on numerous improvement projects (KAIZEN) aimed at streamlining activities while driving up performance and quality. Taking part in site, regional and global initiatives, you will tackle complex problems that affect customers and work to resolve them with innovative solutions. You will be given a real opportunity to shape your area with ideas that could be rolled out across the Amazon network. Whatever you focus on, it will be aimed at ensuring service excellence whilst continuously improving our processes.
Operations Manager(Multi-Site) responsibilities:
You will play a critical role in the management, control and direction of either Outbound or Inbound.
The extent of your duties will include:
Maintain health and safety standards within area and promote a positive health and safety culture on site

.

Lead, motivate and support a large team within a time-sensitive and demanding environment. This will include the setup and implementation of career development plans for all direct reports.

Be a Subject-Matter Expert on larger processes and activities within the fulfilment

centres

, i.e. 5s audits, alignment with Standard Work procedures across the network.

Management of the timely data collection to update operations metrics on an hourly basis, in an inventory control and systems environment, to achieve productivity targets, reduce cost per unit, eliminate errors and thus deliver excellent customer service.

Work closely with other support teams (HR, Financial Manager, Facilities Manager, Safety & Security Manager, IT Manager) on staffing plans, schedules and performance levels to enable the Fulfilment Centre and the broader Operations network to attain Amazon's Business Plan.

Implement change and contribute in cross-functional Six Sigma initiatives within your site and the broader Amazon EU Operations network.

Drive continuous process improvement and make our customer experience better than ever.
Operations Manager(Multi-Site) required qualifications:
Ideally degree qualified in Engineering or a Supply Chain/Logistics/ Manufacturing related discipline or MBA graduate.

Have experience in leading large and diverse teams.

Have excellent communication skills, both verbal and written.

Be competent in two or more production or supply chain areas, with an impressive track-record in a similar fast- paced logistics, distribution, manufacturing or engineering environment.

Have a sincere bias for action and be passionate about achieving results and driving production through efficiency and process improvement.

Possess the ability to manage detail, establish root cause and be able to extract and

analyse

data. Must be able to demonstrate effective problem-solving and analytical capability.

Thrive on change, inclined to operate with flexibility and commit the time required to get the job done. Work shifts, including weekends, in an operational 7/365 environment. Willing to relocate if necessary.
Operations Manager(Multi-Site) preferred qualifications:
Knowledge of Lean, Six Sigma and Kaizen methodologies would be highly advantageous.
About our rewards:
We'll expect you to go the extra mile, but we'll also make sure you're well rewarded. As well as a competitive salary, stock units and site performance-related pay potential, we offer a whole host of other benefits, including an employee discount. Additionally, you will find yourself in a stimulating environment where you can develop processes as well as yourself as an individual by working with some of the best and brightest minds in the industry. Our rapidly growing organisation also offers many opportunities for building a diverse and rewarding career.
To apply for this Operations Manager(Multi-Site) position, please click on the apply button!
Amazon is an equal opportunities employer. We believe passionately that employing a diverse workforce is central to our success. We make recruiting decisions based on your experience and skills. We value your passion to discover, invent, simplify and build. Amazon takes data protection seriously and respects EU and local data protection laws. Unless you express otherwise, by submitting your CV you authorize the hiring Amazon company to store your personal information in the electronic database maintained by Amazon Corporate LLC. in the USA or one of its affiliates for the purpose of assessing your suitability for this and future job vacancies and to pursue your recruiting process. If at any time you want your personal data to be deleted, you simply need to notify the hiring Amazon company. Amazon will not share your personal information with any third party without your prior consent. As part of your interview process with Amazon you may be asked to authorize the hiring Amazon company to separately verify your application data and personal background through a third party service provider.

Competitive Salary & Benefits