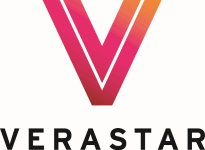 Operations Analyst - Verastar Ltd
Manchester, NW M224SY
The Company
Verastar provides an environment full of opportunities for those who want to forge a career and gain experience that enables future progression. Established in 1998, Verastar supplies essential services such as utilities, telecoms and financial services to the small business market. The Company's customer base includes c. 10% of the UK's small businesses. Verastar disrupts established market sectors by providing a wider range of services, a higher quality of customer care and a lower price than industry incumbents.
We have grown considerably since 2005 and currently serve over 100,000 micro SME's with a diverse and expanding workforce of over 900 staff across 14 offices to support our customer base. We have exciting plans to further grow our team and are now looking for proactive, highly motivated and talented individuals to join our team.
As part of a range of initiatives to further strengthen the Operations Support team, we are looking to build a new back-office function to analyse current operational performance, develop insight where none exists and to support the development of recommendations for improvement to deliver in-year value. This is an exciting time in which we will not only be evolving and strengthening the Operations Support function (which includes responsibility for customer order processing, in-life operations, e.g. metering & settlement, Forecasting & Planning and Continuous Improvement) to drive a step-change in performance, but we will also be managing and delivering significant industry-led changes, including the roll-out of Smart meters and next generation telephone services.
Reporting to the Performance, reporting & Operational Insight Lead you will analyse current operational performance, develop insight and reporting where none exists for a range of stakeholders and you will support the development of a pipeline recommendations for improvement. You must be able to demonstrate a logical, structured, methodical and data-driven approach to assessing situations; a natural aptitude for problem solving and a rational approach to determining the root cause of a problem and its impact; and the ability to clearly and concisely structure and articulate arguments, supported by data and your analysis.
Key Responsibilities



Analyse operational performance data and metrics to provide clarity around and insight into emerging trends in performance and customer experience, e.g. order processing SLAs;



Identify opportunities to and create insight into operational performance where none exists or where performance is opaque by collaborating with teams including MI, Continuous Improvement, Commercial and Billing;



Produce and evolve regular reports (daily, weekly and monthly) to enable Operations management to identify and drive the required improvements in operational performance;



Provide analysis on causes of failure and inefficiency in the operation with recommendations for remediation, enabling the development of a pipeline of Continuous Improvement initiatives;



Support the development of impact and root cause analysis reports in the event of any outages, shortages or any other significant unplanned event.



Skills and experience



Ability to approach a situation or problem in a structured, methodical and logical way;



Ability to clearly, concisely and compellingly articulate, in both written and verbal forms, the problem, what the analysis shows and what the recommended response could be;



Advanced Excel skills including data manipulation and the use of complex logical and lookup formulas, charts and pivot table and chart functionality;



Experience of data visualisation using data analysis and reporting tools to develop customer insight;



Ability to work in a fast paced and changing environment and deliver results to agreed timescales;



Demonstrates attention to detail and accuracy.



Self-motivated and proactive;



Demonstrable experience of working effectively in a team with the ability to motivate and support team mates to achieve their best performance;



Benefits



STAR Bonus Scheme (Up to 10% salary bonus per year)



Up to 33 days holiday per year



Annual pay review



Excellent career development opportunities



Regular subsidised social events



Company pension Scheme



Buy and Sell Holiday Scheme



Work for an Investors in People accredited company



Last Friday of each month – Pizza for Lunch



Funding for external training courses through the training support scheme



Verastar Rewards Scheme



Gym Discounts



Holiday Discounts



Discounts with major retailers



Click 'Apply' today to take the next step in your career.
£22,000.00 - £27,000.00 per year
£22,000 - £27,000 Per annum