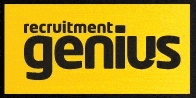 Operational Administrator - Apprenticeship Role - Recruitment Genius Ltd
Cambridge, ANGL CB19AS
This is a very busy local courier, looking after over 700 top Cambridge companies and right now, they need an apprentice to join the busy operations team.

The candidate will work within the small team, working closely with the Operations Manager and Controller and will be expected to have great attention and an eye for detail.

- Answering incoming calls
- Operational Support as and when required, holiday / sickness cover
- Take bookings and liaise with controller and customers
- Give jobs to drivers
- Process jobs and proof of deliveries onto Journease, our Software Package
- Use Microsoft Office, Excel and Word software
- Help with general administration
- Help and problem solve email, live chat and phone enquiries
- Undertake individual projects and help present them at team meetings
- Be able to undertake any role within the operations department, be that same day, controlling, overnight & international, administration

Weekly wage
£200.00 - £250.00 dependant on age. This is an apprenticeship.

Working week
Monday - Friday 9am - 5.30pm (lunch)

Total hours per week: 40.00

Desired skills:
- Computer literate with working knowledge of Microsoft Office Software
- Good telephone manner
- Interpersonal skills
- Good communicator

Personal qualities:
- Personable
- Can do attitude
- Friendly
- Helpful
- Trustworthy
- Passionate
- Energetic
- Willing to take on new challenges, able to learn from your mistakes

Desired qualifications:
- GCSE passes in English and maths or equivalent, grades A-C/9-4.

Future prospects:
They are the largest independent courier in the Cambridge area and have big plans to become one of the largest in the UK. As this progresses a variety of career paths will open up within their Operations Team.

Things to consider:
This is a junior role with great potential to quickly become a vital part of a team, for the right person.

Benefits they offer include a new iPhone for personal and business use (use within company policy), team building exercises, 29 days holiday a year (pro-rata), pension and bonuses.

Car parking available on site

CB24, Their office is based in Cottenham.

Get the Recruitment Genius Advantage today. As the UK's largest online recruitment advertising company placing more candidates than anyone else.
13,000.00 - 13,000.00 per year