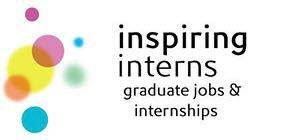 Online Community Assistant - Inspiring Interns & Graduates
London, London
Our client is a tech startup building a service that allows people to access professionals from various sectors on demand. The team currently consists of 12 dedicated individuals who have a strong background in technology, and is funded by angel and venture capital.



The CEO of this company has a strong reputation in the industry. His previous company was acquired through a succesful deal. We feel that he is the key to creating an exciting opportunity for an ambitious graduate with a strong work ethic.
This is a 3 month internship, looking to go permanent after this initial period, based in Holborn



Main responsibilities of the role...


Developing, nurturing and protecting the customer community of our chat app, which allows customers to discuss their interests with like-minded people in a safe and trustworthy place


Working with the Community team to help ensure that customers are adhering to ourcommunity values and policies, so that high-quality conversations are maintained, and people are able to make meaningful connections


Sourcing, uploading and ediing content for our daily chats


Sourcing, traiingn and managing community moderators


 Assisting with training of automated moderation software


Writing communications to our customers


Responding to inbound customer enquiries


Collating and processing bug reports


Assisingt with analysing and reviewing customer chat data


The ideal candidate...


Graduate degree


Experience in customer- or client-facing communications, technology startups, or related business functions such as customer service, marketing or sales. However,

aptitude is more important than experience


Interest in online communities


Eye for detail


Able to see both side of a discussion


Calm and balanced


Passionate about the customer experience & ideally prior customer service experience


Interested in the customer experience and representing customer interests to other

stakeholders


Articulate with strong verbal and written communication skills


 Excellent organisational and people skills


Ability to work independently, diligently and efficiently


Ability to identify and resolve problems


Previous experience in startups or technology is desirable but not essential


 Previous experience in customer service, marketing, sales, communications or business

development is desirable but not essential

 


Benefits of the role...


Working for a diverse team who are constantly looking to learn and improve


A flat organisational structure 


Great coffee! 


Collaborative, supportive and transparent working culture 


All passionate about the business


Diverse cultures from across the world


starting at £18,000.00 per year