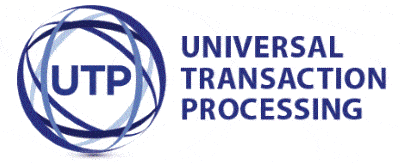 Office and Logistics Administrator - UTP Merchant Services Ltd
Reading, HC
Office and Logistics Administrator
Reading
£18,000 per annum plus benefits

Universal Transaction Processing provides a range of market leading credit and debit card payment solutions to small and medium sized businesses within the UK.
The Office and Logistics Administrator Role
This is a twofold role offering support to the Logistics Manager and the HR & Compliance Manager. The role will ensure the smooth running of a busy logistics department and be primarily responsible for overseeing the shipping and receiving of terminals.
The role will also assist with ensuring that the day to day office administration tasks are completed in a timely and efficient manner.
Duties and Responsibilities include:
Logistics:
• Managing collection and ordering queues;
• Arranging collections;
• Taking and receiving calls, internal and external;
• Terminal ordering;
• Organising courier collections;
Office Administration:
• Responsible for the organisation and distribution of mail to the relevant departments;
• Franking mail and keeping within post collection deadlines;
• Organising and arranging courier collections;
• Meet and greet clients / visitors and manage the signing in process upon their arrival;
• Provide refreshments for clients and visitor meetings;
• Manage levels of office supplies and replenish when required;
• Be the main point of contact for the company's facilities suppliers e.g. cleaning company;
• Responsible for managing the kitchen rota;
• Responsible for managing the car park rota;
• Assist with arranging of interviews and communicating with applicants;
The Successful Candidate:
• Will be able to evidence…
• Professional, clear and confident communication skills on the telephone;
• Excellent verbal, written and communication skills, including the ability to write letters and other correspondence;
• Excellent organisation skills;
• High energy with the ability to multi-task and prioritise as appropriate;
• Attention to detail and the ability to always produce accurate work which is clear and complete;
• Excellent IT skills using Microsoft Office (Word, Excel and Outlook) together with the confidence to effectively maintain and use other in-house databases as required;
• A proven track record in an office administrative role;
If you feel you are suitable for our Office and Logistics Administrator position, please apply now.
Due to the nature of our business all prospective employment offers will be subject to a satisfactory disclosure from the Criminal Records Bureau in accordance with the Rehabilitation of Offenders Act 1974 and the Police Act 1997.
£18,000.00 - £18,000.00 per year