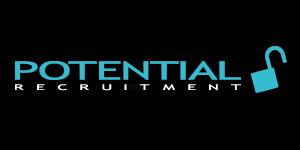 Office Assistant - Legal - Potential Recruitment Limited
Wilmslow, NW SK9 2GD
Recruiting NOW and into 2020!
Award winning, customer and employee focused legal firm is looking for the talent to continue their growth into 2020 and beyond.
They are totally committed to the growth and development of their people supporting them in gaining legal qualifications from Legal Admin, Legal Secretarial to Fee Earners and fully qualified Solicitors.
This is enhanced with a truly great culture and a business that is truly customer focused.
This all makes for success and a positive, pro-active culture across the company.
If you want a career in the Legal Sector this is something you should be a part of.
We are looking for bright and personable people who want a career in the legal sector.
Could it be right for you?
Do you fancy a career in the Legal Sector?
Perhaps as a Legal Executive or Solicitor?
Or a Legal Secretary or Administrator?
There is full in house training and you will be supported with your legal qualifications – ILEX – either as a Secretary, Legal Executive or Solicitor (you will need a degree to go the solicitor route).
What do you need to take advantage of this brilliant opportunity?
A real desire to have a career
Good education qualifications to A Level
Possibly a degree – ideally in Law
Good IT skills
Smart appearance
Eager to learn
A true understanding that the more you put into this opportunity the more you will get out.
What will you be doing?
Legal Admin – working closely with Legal Assistants
General Admin
Mail distribution
Phone calls – again supporting Legal Teams
Emails
Typing correspondence
Collating Files for archiving
And you can start and progress your legal career.
The hours of work are 8am to 5.30pm Monday to Friday, as you move up through the company you move to 9am to 5.30pm working hours.
You will start with 20 days holiday (plus bank holidays) which will increase with service to 25 days and they have a great social calendar too – so it's not all work.
Your Legal Career starts right here, right now by sending me your CV.
£16,000.00 - £18,000.00 per year
plus bonus £1K, pension, discounted gym & more!