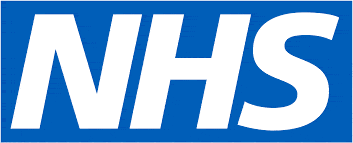 Occupational Therapist / Coordinator - National Health Service
Liverpool and South Sefton, NW L79NJ
Job Reference: 350-COM2503481
Employer:

Department:

Occupational Therapy

Location:

Liverpool and South Sefton, Liverpool and South Sefton

Salary:

£38,890 - £44,503 per annum
---
Mersey Care NHS Foundation Trust provides specialist inpatient and community mental health, learning disabilities, addiction services and acquired brain injury services for the people of Liverpool, Sefton and Kirkby, Merseyside. We also provide community physical health services in Liverpool, Sefton, secure mental health services for the North West of England, the West Midlands and Wales and specialist learning disability services across Lancashire, Greater Manchester, Cheshire and Merseyside.
We work closely with service users, carers and partner organisations, we've been able to make real improvements to our diverse range of services, from health and social care, right through to high secure provision. This passion to improve has been recognised by the CQC who have recently rated us "Good".
Mersey Care's vision and values drive our organisation and the way we work together to deliver services. Applicants will be expected to demonstrate during recruitment, and any subsequent employment with the Trust, that their behaviour supports our values of Continuous Improvement, Accountability, Respect, Enthusiasm and Support (CARES).
The CQC stated "It was clear that most staff across the organisation understood, and were committed to, the vision and values of the organisation. These were well communicated and the work to win both hearts and minds was apparent".
---
ICRAS – Integrated Community Re-enablement and Assessment Service – exciting opportunities to join an evolving service across Liverpool and South Sefton as a Therapist, we offer rotational opportunities across community and bed based services, supporting flexible working patterns and value our employees work life balance.
What we do
The vision for the Integrated Community Re-enablement and Assessment Service (ICRAS) is that a multidisciplinary team work together to manage the care of people both in the community, requiring support of an urgent nature and who are at risk of imminent hospital admission, as well as those transitioning from an acute environment who require additional support. The service consists of a multidisciplinary approach including General Medical Practitioners, Advanced Practitioners, Pharmacists, Nursing staff, Occupational Therapists, Physiotherapists, Social Workers, Podiatrists, Dietitians, Assistant Practitioners, and Health Care Assistants.
The ICRAS service operates for 24 hours a day over 7 days, services across Liverpool and South Sefton may vary in operating/shift hours for example therapists core hours/shifts and weekend rota.
Within the ICRAS pathway we have inpatient Intermediate Care beds (Ward 35 University Hospital Aintree and Hub Rehabilitation Units across the City of Liverpool), Community services across Liverpool and Sefton with a multidisciplinary team approach to facilitate discharges and prevent hospital admissions.
Exciting new initiatives within ICRAS such as HARL (The Hospital Avoidance Response for Liverpool) and ERISS (Electronic Referral Information Sharing system) have recently been launched, a co-ordinated approach with NWAS to assess, support and signpost patients to enable them to remain at home preventing hospital admissions.
ICRAS provides high quality, culturally sensitive, nursing and therapy treatment/interventions for people in their permanent or temporary place of residence (Hub rehab units). Promoting a co-ordinated approach to admission avoidance that facilitates a seamless service leading to improved health and social care outcomes.
Therefore reducing the incidence of re-admission through education seeking early intervention providing an evidence based approach to clinical practice to improved patient care.
ICRAS aims to prevent inappropriate and/or avoidable hospital admissions by providing short term, intensive, multidisciplinary and holistic assessment treatment of care, ensuring collaborative working with existing social care providers and other agencies, NWAS, working with GPs, clinicians and Liverpool City Council via Home First +.
ICRAS philosophy reflects the vision and values of Mersey Care NHS Trust.
ICRAS promotes a "Just and Learning Culture", where we put equal emphasis on accountability and learning.
What we can offer
A robust clinical support structure with regular clinical supervision and performance development review.
A comprehensive monthly in-service training programme.
Multiple external training and development opportunities working with both University of Liverpool and Liverpool John Moores University.
A rapidly expanding NHS Trust that is committed to investing in its future and its staff.
Opportunities to supervise and develop junior staff, students and therapy assistants.
An opportunity to be part of the development of an innovative and growing of health care that is at the centre of the future direction of healthcare.
Structured career progression, support and opportunities.
Rotational opportunities across Liverpool and South Sefton, community and bed based services.
Flexible working patterns and value our employees work life balance.
Who we want
There are several exciting opportunities that have arisen for both nursing and therapy professionals.
We are looking for individuals who have a broad range of clinical skills and are comfortable operating autonomously within a range of different clinical and community settings, flexible and able to travel independently across the Liverpool and South Sefton areas. You will have high standards of patient care and be motivated to contribute to the development of the ICRAS model of community care.
Shortlisting is planned for 10th August 2020
Interviews are planned for 18th August 2020
For further details / informal visits contact:
For further details / informal visits contact:
Dawn Billington, ICRAS Operational Service Manager and Occupational Therapy Professional Lead – 0151 247 6737
Helen Mannion, ICRAS Operational Service Manager and Physiotherapy Professional Lead - 0151 247 6737
Martin Schofield, Therapy Team Lead – 0151 247 6740
---
Please ensure you check the email account (including junk/spam boxes) from which you apply regularly as we will use this to contact you regarding your application.
We welcome applications from reservists and ex-armed forces as we recognise the benefits of the values, skills, training and experience that they bring to their work with us.
Only those applicants who demonstrate clearly how they meet our person specification will be shortlisted for interview.
We reserve the right to close any vacancies from further applications when we have received a minimum amount of applications from which to make a shortlist. Please ensure you apply without delay if you wish to be considered for this role.
DBS Update Service
Mersey Care NHS Foundation Trust expects that all post holders who require an enhanced DBS for their role subscribe to the DBS Update Service. You will be required to enrol for this service for a small annual fee of £13 per year and maintain registration.
After applying via NHS Jobs, your submitted application will be imported into our preferred Third party recruitment system. All subsequent information regarding your application will be generated from apps.trac.jobs. You will not be able to track the progress of your application or receive messages through the NHS Jobs website, and furthermore, as an employer, we will not be able to respond to any e-mails sent to us via the NHS Jobs website. By applying for this post you are agreeing to Mersey Care NHS Foundation Trust transferring the information contained in this application to its preferred applicant management system. If you are offered a job information will also be transferred into the national NHS Electronic Staff Records system.
For further information about how we handle personal data please refer to the GDPR Privacy Notice in the additional documentation section of this vacancy.
38,890.00 - 44,503.00 per year