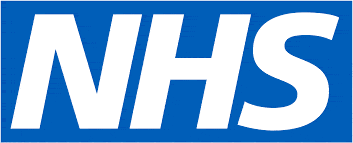 Nursing Associate Band 4 NHS Headley Court Hospital - National Health Service
Headley Court, HC KT186JW
Job Reference: 343-HC-NURSINGASSOCIATE
Employer:

Department:

Nursing

Location:

Headley Court, Epsom

Salary:

£21,892 - £24,157 plus 5% fringe payment
---
"At Epsom and St Helier Hospitals, above all we value respect. We put respect at the heart of all we do, by living up to our shared behaviours of kindness, professionalism, positivity and teamwork. This enables us to provide great patient care and make ESTH a great place to work. When you sign up to work with us, you sign up to this and we welcome applicants who share our values."
---
FANTASTIC OPPORTUNITIES AVAILABLE NOW AT THE NEW NHS HEADLEY COURT HOSPITAL
Epsom and St Helier University Hospitals NHS Trust are working with our partners across Surrey to open NHS Headley Court Hospital Surrey, which is a new 300 bedded community hospital based in Epsom providing non critical care to patients in the Surrey locality.
NHS Headley Court Hospital, Surrey is looking to recruit registered nursing associates at Band 4.
Staff benefits include:
Access to health and wellbeing support
Training and induction
Staff accommodation, where required
These posts attract a 5% fringe payment allowance on top of the basic salary.
You will be based at Headley Court until March 2021 and potentially working at other trust sites beyond that date.
The nature of COVID-19 and the environment that staff will be working in obviously does put individuals at a higher risk. All roles at NHS Headley Court Hospital, Surrey will have full support and those in non-clinical roles will always work under the supervision and guidance of senior qualified clinicians. Strict health and safety and Infection Protection will be in place. As with any hospital that cares for patients with infectious diseases, NHS Headley Court Hospital, Surrey is committed to and adheres to the strictest infection control policies and appropriate training to best protect and mitigate risk in line with NHS Health Governance standards.
We look forward to hearing from you!
For further details / informal visits contact:
Name: Nicki Watkins
Job title: Matron
Email address: nicki.watkins4@nhs.net
Telephone number: 07766 443716
---
OUR MISSION: 'TO PUT THE PATIENT FIRST BY DELIVERING GREAT CARE TO EVERY PATIENT, EVERY DAY'
There's never been a better time to join the Epsom and St Helier team. Our hospitals are facing a bright and busy future, and our staff have a proven track record in providing high quality, compassionate care for our patients.
Boasting incredible staff benefits and dedicated training schemes, working for us will not only take your career forward, but could help to transform the lives of our patients and visitors.
We offer all employees some fantastic staff benefits, and are the only hospitals in Surrey to offer staff the London high cost area supplement. Our hospitals also benefit from great locations, so whether you're attracted to the bright lights of the city or the countryside of Epsom Downs, both are within easy reach.
FURTHER INFORMATION
**AS THIS POSITION MAY CLOSE EARLIER THAN THE STATED CLOSING DATE IF A SUFFICIENT NUMBER OF APPLICATIONS ARE RECEIVED, YOU ARE ADVISED TO SUBMIT YOUR APPLICATION AS SOON AS POSSIBLE**

**PLEASE NOTE THAT WE CONTACT ALL APPLICANTS BY EMAIL THROUGH HEALTH JOBS UK (TRAC). PLEASE CHECK YOUR EMAILS ON A REGULAR BASIS. **

If you do not hear from us within 4 weeks of the closing date, please assume that you have not been short-listed for interview on this occasion.
ESTH values diversity and is committed to the recruitment and retention of underrepresented minority groups. We particularly welcome applications from black, Asian and minority ethnic candidates, LGBTQ+ candidates and candidates with disabilities.
As a Disability Confident Employer we are working to create a workplace that enables all staff to reach their full potential. We are committed to this because we know that greater diversity and inclusion will lead to an even greater positive impact for the people we serve.
Internal applicants from underrepresented minority groups are encouraged to seek development support such as work shadowing and interview skills coaching. Please contact the recruitment team for more information.
21,892.00 - 24,157.00 per year