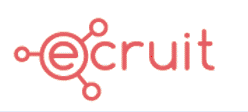 Nurse Analyst - DG Partnership
Ivybridge, SW PL219EF
Nurse Analyst – £27,000 p/a + Benefits – Ivybridge, Devon
The Role
At DMR Collation, we are looking for a Nurse Analyst to join our in-house team. The successful candidate will complete medico-legal analysis of medical (and other) records, preparation of chronologies, schedules of radiology and associated memorandums for use in personal injury, clinical negligence and historic abuse legal cases.
This is an office-based role for an experienced qualified registered nurse or midwife. It is essential that you have an analytical mind, excellent report writing skills and an eye for detail. This is an exciting opportunity to join a dynamic and rapidly growing team and develop your career.
The key responsibilities of a Nurse Analyst include, but are not limited to:
•Preparing chronologies detailing relevant events; and associated client memorandums and schedules of radiology
•Drafting case summaries and timeline of events
•Identifying missing/illegible medical records; salient 'Points of Note' relevant to the clinical negligence/personal injury claim; any potential breach of duty by treating clinicians and liability issues; and any causation and/or limitation issues
•Summarising the patient's current conditions and prognosis, identifying the effect the injury has had on the patient's life and what additional support and care is required
•Providing, on occasion, guidance to in-house Administrators regarding collation of the records
•Providing a quality control check of collated papers and indexes
•Drafting relevant questions to be answered by a medical expert
•Identification of any privileged or discrediting information within the records
•Adhering to all company policies including data protection and confidentiality; and ongoing training and attendance of staff meetings to ensure compliance with policies and procedures

The Company
DMR Collation was formed in 2010 to provide a reliable, professional and cost saving service in the collation and analysis of medical records for clinical negligence, personal injury and abuse claim lawyers. We pride ourselves on consistently evolving to meet our clients' needs and requirements, using a unique blend of medical, legal and administrative personnel to deliver an exceptional standard of service.
The Person
The key skills and qualities of a Nurse Analyst:
•Previous registration with the Nursing and Midwifery Council (NMC) as a fully qualified nurse with 10+ years post-registration experience (practical hospital experience within last 5 years)
•An understanding of the basic law associated with pursuing personal injury and/or clinical negligence claims to include a) liability and b) causation issues
•Sound clinical and analytical skills, having a high attention to detail and accuracy with a methodical work process
•Excellent computer literacy and word processing skills, combined with outstanding report writing skills, having the ability to remain objective at all times
•Highly organised with good time management, Able to manage own workload and consistently meet deadlines and targets
•A team player with an enquiring mind, able to work autonomously and has integrity in dealing with confidential and sensitive documents

If you are keen on joining this exciting, forward thinking company and taking the next step in your career, then please click the apply now button to find out more.
£25,000.00 - £27,000.00 per year