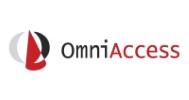 NOC Support Engineer Tier 1 - Omni Access
London, London WC2N 4BG
NOC Support Engineer Tier 1
OmniAccess is an industry leading marine network solutions provider, offering a wide range of products and services with over 15 year of experience. Our global VSAT networks are all operated out of our headquarters in Palma de Mallorca teleport, as well as supported by a global network of teleports, point of presence & HUBs located in USA, Germany, Netherlands, and Australia.

This allows us to provide unparalleled speeds of up to 400Mbps to some of the world's largest superyachts, ocean and river cruises, as well as cutting-edge research vessels. As part of our integral, end-to end solutions, we design, implement and support onboard IT networks, as well as operate our own in-house developed applications such as Plexus Controller, Plexus TV, CSP, etc, all aimed at optimising existing services and providing our clients with the best possible user experience.

https://www.youtube.com/watch?time_continue=3&v=8DSK6BfnZ2E
Tasks:

As part of our international team of support engineers, you will be responsible for handling Tier-1 support calls coming from our customers, which can be located anywhere in the world.
Our engineers are expected to solve issues that may include:
Specific satellite-related problems
Stabilized antenna issues
Generic RF issues (cabling, interference etc.) right down to VoIP & networking problems
Onboard application issues
From our main Teleport site in Palma de Mallorca, you will have access to an extensive IT & monitoring infrastructure, including advanced Remote Access & reporting systems as well as analysis tools. The team will work in shifts according to an around the clock roster. All calls are processed in a ticketing system.

The objective of our support-mission is that 80% of the incoming calls should be able to be resolved by the support engineers on duty. In case of very specific & complex problems, a case may be escalated to one of our Tier-2 specialists.
Profile:
Candidates with a strong academic background in a relevant subject (Telecommunications Engineering, Satellite engineering, IT/Networking or computers/programming).
Excellent command of English (written & verbal)
Strong communication skills with a client-focused attitude
Ability for logical thinking and systematic trouble-shooting
The ideal candidate would have experience in one or more of the following fields, although we also take into account candidates without previous experience (recent graduates):
Practical "hands on" knowledge of IT networking concepts & fundamentals (routing, switching, wireless networking) at least at the level comparable to the Cisco CCNA certification. Familiarity with more advance subjects like VoIP & security would be a pro.
Experience with operating and/or installing iDirect satellite networks (or comparable technologies)
Experience with installing and/or operating stabilized satellite antenna systems (such as Seatel, Orbit, KNS, Intellian)
General RF knowledge (radio communication links, RF engineering, antennas, linkbudgets, microwaves, etc.)

Affinity with the maritime aspects would be a pro
Willing to participate in internal and external training courses (Cisco CCxx, iDirect, Seatel…)
Willing to relocate to Palma de Mallorca, Spain.
Resident or citizen of a EU country, able to start immediate employment by OmniAccess in Palma without requiring any visa or work-permit.
Willing to work in shifts: 24/7/365 roster with morning, afternoon and night shifts (40 hours per week)

What we can offer you:
Specialist training and development.
Opportunity to complete professional training and certifications.
Be part of an international and friendly team.
You will also get private healthcare and restaurant discount.
You will have accommodation during the first period.
Gym, games room and every Thursday we invite you to eat.
You will receive an additional monthly fee for evening, night and weekend shifts.
Permanent contract after six months.
Work in a very friendly while demanding environment where you will learn about communications technology and services for maritime and yachting applications.
Will provide you with an economic compensation for relocation.