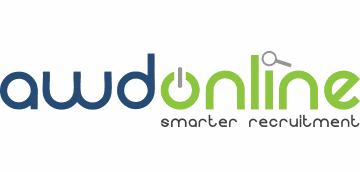 NI Protocol, Customs & Trade Adviser - AWD online
Newcastle upon Tyne, TT NE1 1RQ
The Northern Ireland Protocol will require businesses moving goods between GB and NI to engage in new processes from 1 January 2021. To meet the requirements of these changes an award-winning team is seeking to expand as they launch a new customs declaration service.
The roles will be ideal for individuals who are self-starters with a keen desire to learn, have a strong commercial drive and strong commitment to meeting and exceeding customers' expectations.
The Company is seeking individuals with experience of customs and international trade, or experience and skills which are clearly transferable to this role. You will be enthusiastic in developing a long-term career in international trade and comfortable working in a fast-paced business
SALARY: £20,000 - £23,000 per annum + Benefits 
LOCATION: Home Based with office hubs for training, 121 meetings and coaching 
JOB TYPE: Full-Time, Permanent
WORKING HOURS: 5 Days per Week - Rotational Shifts between 07:30 – 22:30, Monday to Sunday
TASKS DESCRIPTION
Deal effectively with inbound enquiries, 

provide timely, accurate guidance on trader registration and declaration submissions
Effectively refer members and customers to wider Trade team and other parties as required
Gathering data on EORI numbers, VAT numbers and commodity codes to tailor further engagement
Checking of all relevant customs and trade documentation
Data

a

dministration and validation
Accurately complete and submit of customs declarations using simplified, summary, and standard procedures
Delivering a service in

line with HMRC standards
Liaising and effectively communicating with other Government agencies such as HMRC as and when required
Supporting other team members by sharing best practice
Effectively recording of customer & partner interactions on CRM and any other relevant processes as required
CANDIDATE REQUIREMENTS
Ability to organise own workload
Strong communication and interpersonal skills
Accuracy and attention to detail
Experience in customer engagement
Well-developed IT skills. (e.g. Microsoft packages – CRM and email)
Ability to self-manage but also work as part of a team
Excellent customer service and relationship building
Problem solving / Solutions oriented to service customer effectively
Experience of working to tight deadlines
Demonstrate clear interest for developing a career in customs
MUST HAVE
2+ Years working in customs or international trade or with skills gained from other similar work experience (e.g. commercial, sales, business development, customer service, research, etc)
HOW TO APPLY
To be considered for this job vacancy, please submit your CV to our Recruitment Team who will review your details. CV's of Job Applicants meeting this requirement will be submitted to our Client for consideration. By submitting your job application to us you are hereby giving us your express consent to submit your details to our Client for this purpose.
JOB REF: AWDO-P5778
Full-Time, Permanent Jobs, Careers and Vacancies. Find a new job and work in Newcastle, Tyne and Wear, North East England.Multi-Job Board Advertising and CV Sourcing Recruitment Services provided by AWD online.
AWD online operates as an employment agency
awdonline | http://www.awdo.co.uk
20,000.00 - 23,000.00 per year
+ Benefits